Marketing is something that no brand can miss today. To market products and services is to grow, for the brands and businesses of now. This is mainly because of the rise of the competition and has been prominent since the boom of the internet.
While the traditional kind of marketing still exists, it is digital marketing that most businesses focus on now. Here, social media play a significant part, which noticeably helps in gearing up the marketing activities of brands and businesses.
The growing urge of brands and businesses to make themselves known digitally has now been spotted easily on social media sites and apps.
Over half of the total population of the world (58.4%), 4.62+ billion people now use social media. Social media platforms have changed the whole market scenario across the globe. Here, while all the other social media platforms like Facebook, YouTube, Instagram, and their likes, have been built essentially for entertainment purposes, where marketing has later been added on, LinkedIn differs from them.
The LinkedIn platform has been designed to be much more than a job portal. It is, in fact, a professional networking platform, where both employers and working professionals play a huge role.
As LinkedIn largely helps in maintaining profiles, the companies need to keep themselves up to date, the companies must include highlight important details like their growth, the number of employees they have, hiring updates, and more. Updating themselves on LinkedIn is essential both for the companies and the job seekers.
LinkedIn has certainly been successful as a job portal. Marketing is another thing that LinkedIn has been promisingly helping brands, businesses, business professionals, and other individuals.
Not just pushing the marketing endeavors, LinkedIn has been declared a solid platform to grow in terms of digital awareness, leads, and revenue. An overwhelming majority (93%) of the B2B marketers have regarded LinkedIn as one of the best platforms to generate leads.
Thus, whether you are an entrepreneur or a business, you must seize every opportunity for Linkedin marketing to see desirable results for yourself to grow your business.
What is LinkedIn Marketing?
LinkedIn marketing simply refers to marketing on LinkedIn. LinkedIn serves as an excellent platform to form connections, grow networks, enhance brand awareness, share informative content, build promising business relationships, drive traffic, leads, and more. All of these can be done via LinkedIn marketing. LinkedIn marketing can be done for companies and businesses.
LinkedIn last boasted of having 774+ million registered members from 200+ countries across the world, in September 2021. This popularity of LinkedIn can be rightly leveraged by using appropriate LinkedIn marketing strategies, which would result in gearing up business growth.
Recent reports have pointed out that LinkedIn generates leads that are 227% more effective than other social media platforms like Facebook, Twitter, or Instagram. No wonder Linkedin is the first choice for marketers, businesses, and individuals today.
Prominent Advantages of LinkedIn Marketing and LinkedIn Reports!
LinkedIn reports and LinkedIn marketing data can reveal tons of real-time insights that can nurture your existing marketing strategies and your business as a whole. Here are some more advantages of LinkedIn marketing that you can enjoy by applying Linkedin business marketing strategies:
LinkedIn is a growing social media platform
The LinkedIn profile adds credibility to brands
LinkedIn grants your business exposure to a professional audience
Linkedin helps in easy brand monitoring
It keeps you aware of your competitors
It significantly helps in the generation of traffic
LinkedIn generates promising leads for your brand
LinkedIn leads mostly convert, hence
It offers huge insights
However, with all these advantages and more, the Linkedin platform stands underutilized still. The lack of knowledge of LinkedIn marketing and how to implement Linkedin business strategies to grow businesses are some of the primary causes why many businesses still shy away from this social media platform.
If you too feel intimidated when it comes to marketing your business on LinkedIn or using LinkedIn business strategies for the growth of your brand, then stop worrying because we are here with the best tips to market your brand.
The below-mentioned steps will help you in case you have an existing marketing strategy for LinkedIn, or if you are up for building a rock-solid Linkedin marketing strategy for your business.
Top Tips to Make the Best of LinkedIn Marketing and Usher Business Growth!
Marketing was never easy, and now that it can be done from the comfort of our homes, it has emerged to be tougher than ever. Marketing on LinkedIn will surely give you promising results, but only if your marketing ways on LinkedIn are good enough!
Are the marketing strategies that you use on LinkedIn adequate to grow your business? Check with the best LinkedIn marketing hacks below to verify your LinkedIn marketing strategies, and know what more you need to add to them for promising business growth ahead:
Optimize your profile in the best possible way
A LinkedIn profile comes first while marketing on LinkedIn. Here, creating just a LinkedIn profile, as you do casually on Facebook or Instagram, is not enough. It is equally important to optimize your profile effectively and make it marketable.
While optimizing your LinkedIn profile, you need to first create a company page and fill in all the relevant details. Besides, you also need to keep an eye on your:
LinkedIn profile picture, which needs to be professional
Keep the information crisp and within the mentioned character limit
State your website details and insert the website link
Put in your business location
Insert appropriate, business-specific keywords
Share the links to your company profile
Post content that adds value
LinkedIn offers you an effective platform to share information about your brand and market your brand efficiently. But this doesn't mean that you can post almost anything!
Yes, LinkedIn would post your posts but if they are not about your brand, then you will get absolutely nothing out of them. Therefore, you must post your content wisely.
The posts can be short writeups, one-liners, quotes, links for blogs, or any other content but make sure they add value to you and others. Adding images and videos along with texts and links makes LinkedIn posts more interactive. Furthermore, you can also add infographics between the lines of your content or fill in the gaps between long posts.
If you are up for long posts, it is helpful to know that over 100K long content are published on LinkedIn each week. Posting an article would place your content against all of them. Posting old content though is an utter no-no because that way both your content and your profile will lose authority. Besides, it may also result in reducing your LinkedIn account into just another account without much engagement.
Focus on driving action through your LinkedIn posts
Leaving a call to action at the end of your content will hugely help bolster your content marketing via LinkedIn. It is best if you craft a grabbing intro or an interesting insight about your post that is already published on your website and then insert a "Read More" option or post your link where they can find your article. This way both your LinkedIn profile and your business website would gain traffic.
Never give up on your competitor's research
Researching on your competitors knows no end, and on LinkedIn, you will find plenty of competing websites and most of the employers and business leaders who are associated with them. Researching these profiles and interacting with them would boost your marketing strategies and gear you up with tons of new and innovative ways, thoughts, and ideas, which will help in the growth of your LinkedIn marketing and your brand.
Improve your connections
LinkedIn is #1 in professional networking and you can simply get a fit audience to materialize the same. LinkedIn is recognized as one of the most accurate searching platforms that will help you filter almost anything to match you with the right person or the company you are looking for.
Remember, on LinkedIn you can go from narrow to narrower searches and fish out the right connection, for it can just be a single, perfect connection that will lead you to unprecedented business growth.
Interact frequently
Interacting on LinkedIn is as important as the creation of a profile. This is because it is the interactions on LinkedIn with the audiences via LinkedIn posts as well as with specific persons via the chat feature, which actually matters.
Remember, LinkedIn itself has revealed that it might take as many as 10 posts on LinkedIn to get 1 conversion out of them. So, never go low on posting!
To embrace the best practice, make sure you interact every now and then. Posting daily is also a decent practice. To maintain the regularity of your LinkedIn posts, make sure you have got a social media calendar handy, where you can prepare your posts, note them down, and schedule them accordingly on LinkedIn to be posted.
Creating grabbing posts on LinkedIn with backlinks to your website blogs, and then sharing the same among your social circles works wonders!
Go by the groups
If one doesn't hear you, then discuss it among a group of them. This strategy works out on most occasions when it comes to digital marketing.
Searching for groups that deal with your business niche and writing to them or sharing your content has the potential to unlock the leads you have always been wanting!
In LinkedIn, you will find LinkedIn Groups, which will let you connect and interact with a group of like-minded professionals or individuals who fall in the same niche as your business.
Wield Linkedin cold outreach wisely
You must have received LinkedIn messages out of nowhere and on most occasions, you might have been confounded or even annoyed to be the chosen one. The reaction is the same for most of the people on LinkedIn and beyond.
Cold outreach has been a favorite digital market strategy earlier but now that it has already been overused, cold outreach on LinkedIn can flag you. However, if cold outreach can be personalized and its outcome monitored, then it can still stand valid as a marketing strategy on LinkedIn.
Leverage Linkedin Analytics to the fullest
Now that you have started marketing on LinkedIn, you also need to understand whether your marketing efforts are being effective or they are going in vain.
To stop them from being pointless, it is important that you monitor your LinkedIn business marketing efforts. Linkedin business growth can only be achieved with a proper analysis of the LinkedIn marketing methods and how they are functioning.
LinkedIn has numerous tools for analytics, which facilitate in-depth LinkedIn reporting, page analysis, and more, which you need to get hold of to reinforce your LinkedIn marketing strategies and steer past your competitors.
Try brand monitoring on Linkedin to increase your engagement rate
Did you ever resolve to find your brand name or the website link of your brand on the internet or on a particular social media platform like LinkedIn?
You can do that, and the results will amaze you!
Brand monitoring helps you understand how many times your brand is named and in what context it is named. Furthermore, you can also find out the right audience to target and loads of other important insights, which will help you ramp up your marketing efforts.
Apply brand monitoring on LinkedIn and increase your engagement rate effortlessly!
Use Advanced LinkedIn tools to up your LinkedIn Marketing Game
Apart from the organic marketing ways on LinkedIn that you can do, the platform offers a wide range of effective, premium tools to rev up your LinkedIn business marketing game.
InMail is one such tool that you can use on Linkedin with only one downside being the paid nature of the tool. However, it is important to note that with LinkedIn InMail you can directly contact anyone on LinkedIn. The InMail feature on LinkedIn has proven to be 3X more effective than the traditional emails we send. Besides, InMail in LinkedIn can also be used to personalize messages/mail.
Matched Audiences on LinkedIn is another useful feature that you can use to pinpoint your users in order to run ads perfectly on the platform with measurable results. By extending useful functions of creating sponsored content, enhancing regular text ads, and allowing the users to send targeted messages via InMail, Matched Audiences can significantly lift your LinkedIn strategies for marketing and business growth.
Linkedin also offers paid Sales Solutions to all its users. There are more than 500 million professionals on LinkedIn, and with that many people making up for a huge potential network, connecting with the persons you want might be difficult. This is the reason why Sales Solutions have come into being. Targeting, researching, and engaging with potential customers and connections have become easier than ever with Sales Solutions.
LinkedIn Sales Solutions have been proven to be quite effective. Being a paid feature, it simply offers much more than you can get. Sales Solutions have even boosted the sales productivity of Microsoft by over 38%.
The incorporation of these simple tips will certainly boost your LinkedIn business marketing and maximize business growth.
Author Bio: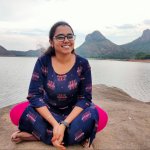 Author: Divya Rajendran
Divya is a marketer, nature lover and startup enthusiast. She loves doing SEO outreach for SaaS websites. She always follows 3 principles in life: "happy with what you have" , "Respect everyone's thoughts", "Avoid comparison" .