A B2B marketplace is where two business entities meet to transact their business. It is a form of trade where it takes place in bulk quantities. It is an easy medium of shopping that has garnered worldwide attention.
If you want to buy a product to sell a product, you need reliable business partners. It has taken a huge shift since the pandemic and now marketers are investing to market their B2B platform. 46% of the companies plan ion increasing their content marketing for their B2B platforms.
If you are looking to carry out your buying and selling online. Choose the best marketplaces that can help you generate sales and bring loyal customers. Some of the selected B2B platforms are mentioned below.
Top 10 B2B Platforms for Buying and Selling in 2022

1. eWorldTrade
Making it to the top of the list is eWorldTrade. It is a top B2B marketplace in the world. They are a global e-commerce business where two business entities can carry out their business transactions. By working in the industry for more than a decade, they have made great progress.
They have offered multiple packages for their clients at their convenience. They have cost-effective rates with a huge directory of manufacturers and suppliers. They have integrated multiple payment options with a seamless application for easier use. They allow their clients to have a quote on price of products with their chat box.
2. Amazon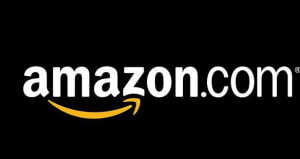 The world-renowned platform Amazon has extended their business, by starting Amazon Business. It is a global B2B platform that sells products from each category. Amazon has a staggering market value as it is expected to grow from 1.4% to 2.4% in 2025.
Amazon Business caters to every client whether they are a small or a big business. Making the buyer's journey easy, they offer efficient shipping options. They provide their clients a day and two-day shipping. They have a great profile where you can see manuals, files, guides and CAD files.
3. Alibaba
As of the year 2020, Alibaba experienced 41 million active buyers. It is a successful B2B platform working in the industry for more than a decade. Alibaba is a Chinese portal catering to millions of buyers and sellers globally. It is an efficient place to buy and sell goods.
They run their business in every category from construction goods to garden products, machinery, and electronic appliances. Alibaba has achieved over 1.1 trillion-yuan sales which are equal to millions of dollars. The company has other extensions that are AliExpress, Alimama, and Tmall.
4. Global Sources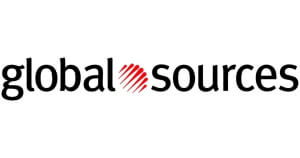 If you are looking for a cost-effective B2B place to buy and sell goods, choose Global Sources. It is the platform to make huge profits. Global Sources connects buyers and sellers from around the world. Global Sources also allows vendors to showcase their products.
Global Sources is the best option for electronic accessories, electronic components, and machinery. It is a seamless working website that has a seamless website. They are a credible name as they have participated in world trade shows.
5. Made In China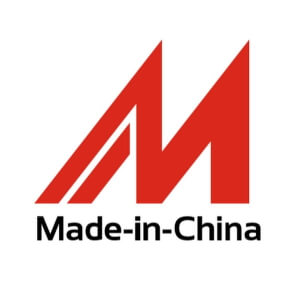 Made-in-China is a Chinese B2B platform that is a well-acknowledged online portal. It caters to suppliers and buyers from all over the world breaking all the boundary barriers. It is another leading electronic B2B platform. This platform has more Chinese sellers with excellent quality products.
Working tremendously in Asia, Made-in-China is a popularly used portal in other parts of the world. One of the biggest advantages of using this portal is it runs in multiple languages. The portal has a smooth system of delivery at pocket-friendly prices.
6. DHgate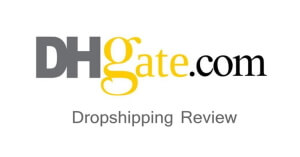 DHgate is another B2B platform that is working at a great pace. It brings suppliers from different parts of the region to sell Chinese products at wholesale rates. You can buy any product you want from this platform. They offer a huge arena for shopping at cost-effective rates. They have over 30 million products that are running on their website.
All the suppliers have a license and are verified by DHgate. They also allow us to search and look for the authenticity of buyers and suppliers. DHgate maintains an international standard in its shopping and shipping method.
7. ECVV
This portal was established in 2003. It is a globally acclaimed platform that is serving millions of people from around the world. They featured their products by categorizing them. They provide premium suppliers with complete details of each product.
They take responsibility for their suppliers and assure a secure shopping adventure. They have 12 years of experience under their belt and are focusing on making business hassle-free. They have over 950,000 suppliers and about 2.2 million buyers.
8. ECPlaza

ECPlaza is a well-recognized name in the B2B industry. They have made it to the top in a short span with their dedication. It operates in multiple languages and ranks among the top market in Asia. ECPlaza has spread its wings out of Asia and is a globally recognized place.
They are not an online portal only but work as a trade consultant to cater to their clients. They also cater to small and medium-scale businesses at affordable rates. Where they offer affordable rates, they also give business opportunities, convenience to their clients.
9. Fibre2Fashion
This is a fashion selling B2B platform, exclusively in the textile business. They welcome every supplier on their platform from around the globe. This website has more Indian sellers as it operates in India.
They source qualified and certified suppliers to maintain the integrity of the page. You can find ample products from fiber, apparel, home textiles, and fashion.
10. EC21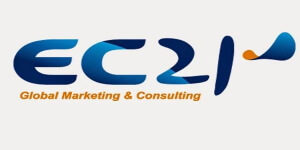 They are a rising name in the B2B market business transactions hassle-free. They have made a list of their top-selling and top trending products on their page, which makes it easy to look and shop for products.
They have integrated a buyer's central feature, which helps buyers to easily search for the desired products.
Apart from these B2B listing platforms on the internet, you can also try using one of the most popular B2B social networking sites LinkedIn and generate active leads for your products and services.
Conclusion
Looking at these top B2B platforms, the above-mentioned marketplaces are a treat for buyers and sellers. They are among the top places which are reliable and credible. Today, most of the sales take place through online portals and these are the best to shop at.