In the contemporary world, around 97 percent of people find your local business online. Considering the amount of customers searching for businesses online, it is not wise to ignore such a huge chunk of the potential audience that you can reach if you start ranking on the first page of search engine results pages (SERPs.)
As a result, improving your search engine rankings and trying to rank better than your competitors, should be part of your marketing strategy.
Although building a search engine optimization (SEO) strategy can be a tedious process, but if you aim to be in the business in the long run, it will definitely pay off.
Simply building your online presence via a website or a store is not enough to ensure that your target market will find you. Is that website any good if no one can find it?
For this reason, we have put together a list of five essential SEO tips to help keep you ahead of the competition.
1. Do Your Research

Before you even begin to think about optimization, it is important that you take the time to do your research and understand your audience.
Who are you trying to reach? What do they search for?
Nowadays, due to SEO tools the process of searching for keywords has become relatively simple. You just need to think of keywords in your niche and by searching for them on the tools you can get their:
Search volume: The number of people that search for that term in a month. Ideally, you would want to target those keywords that have a high search volume so that once you start ranking on the first page of SERPs, the traffic to your website will be significant which in turn means a higher chance of conversion.
Difficulty: The level of competition for a keyword. A low difficulty means that there are not many people competing for that keyword which makes it easier to rank on the first page. On the other hand, a high difficulty means that there are already many websites ranking on the first page which makes it more difficult to break through.
SERP Features: The different types of SERP features that show up when you search for a keyword. These can be anything from video carousels to featured snippets to knowledge panel and reviews. Depending on your business, you would want to target those keywords that have SERP features that are relevant to you.
Related keywords: The terms that are related to your target keyword. These terms can be used to target a longer tail keyword which is easier to rank for.
Intent: This is the purpose behind the search. The intent can be classified into four types:
Informational: When people are looking for information about a certain topic. Eg: How to make a website
Navigational: When people are looking for a specific website. Eg: Facebook
Transactional: When people are looking to buy something. Eg: Buy Nike shoes
Commercial: When people are looking to compare products or services before buying. Eg: Best digital cameras
You need to understand the intent behind the keyword that you are targeting. This will help you create content that is relevant to what your audience is looking for and in turn, improve your chances of ranking on the first page.
Using these features in your research to answer these questions will not only help you better understand your target market, but will also give you insights into the keywords they are using to search for products and services like yours.
2. Build Quality Backlinks
One of the most important SEO tips is to adopt white-hat link building practices. This means getting genuine, high-quality backlinks from other websites in your industry and avoiding link farms, spammy directories, and shady backlink schemes, as these can actually harm your ranking.
Backlinks are incoming links to your website from other websites and are important for SEO because they help search engines understand the popularity and relevance of your website.
The more high-quality backlinks you have, the better!
To build backlinks, you can reach out to other websites and ask them to link to your site, guest post on relevant blogs, or create helpful resources that other website owners would want to link to.
Building quality links can be time-consuming and a lot of effort. To help, consider taking the help of a b2b seo agency to help you rank better on search engines, while you focus on the more important aspect – building your business.
If you do not want to spend your valuable time in reaching out to different websites to ask for a link and write guest posts on different topics for multiple websites, you can take another longer route – focus on creating high quality content. This brings us to our next point.
3. Make website secure
To create a secure connection, HTTPS is required and it can be achieved with an SSL certificate. When you buy SSL certificate and install it on the server, it will make the website secure. SSL certificate puts your site ahead of competitors.
4. Create High Quality Content
One of the most important SEO tip is to create high-quality content, that is keyword-rich. You can also use create content that offers value using article generator and AI. Your website's content is what helps you rank in search results and attract potential customers, so it is vital to make sure it is well-written, informative, and relevant.
When you are covering a topic, remember to write as comprehensively as possible.
You should treat yourself as the brand authority and aim to answer most of the questions that your target market might have on that particular topic. A good way to do that is by looking at the section of "People also ask" on Google as well as related searches at the bottom of SERPs.
Of course, your content should also be keyword-rich, which means using your target keywords throughout the article in a way that sounds natural and not forced.
When you are creating content, it should be pleasing to the eye. No one wants to read a wall of text, so make sure to use short paragraphs, bullet points, and include images and videos to break up the text.
Remember the more time people spend on your website, the better it is since search engines think that people are getting the information they need from your website and are more likely to come back in the future.
On the other hand, if the bounce rate is high, it signals to search engines that your website is not relevant to what people are looking for and will result in a lower ranking.
5. Optimize Your Title Tags and Meta Descriptions
One of the easiest and most effective ways to improve your SEO is by optimizing your title tags and meta descriptions.
Your title tag is the clickable headline that appears in search results, so it is important to make sure it is catchy, relevant, and includes your primary keyword.
When writing an article or webcopy, include header tags such as H2, H3, etc. to structure your content and make it easy to read. Include your secondary keywords in each of these header tags to give your article an SEO boost.
Your meta description is the short paragraph of text that appears under your title tag in search results.
While the meta description does not directly impact your ranking, it can influence whether or not someone clicks through to your website. Since it has a relation to clickthrough rates so make sure it is compelling and relevant.
6. Monitor Your Progress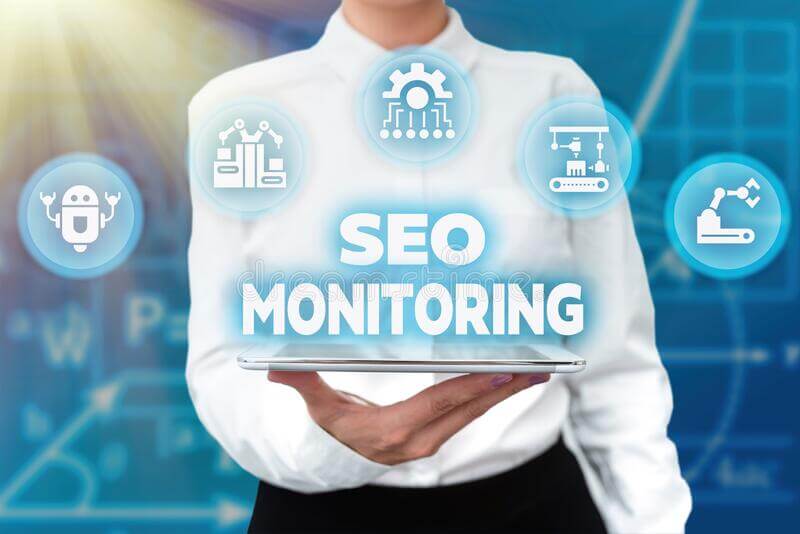 Monitoring your progress will help you understand what's working and what is not, so you can make the necessary changes to improve your ranking over time.
Remember SEO and experimentation go hand in hand. It is important to regularly monitor your SEO progress and make changes as needed. For instance, if you start ranking high for a particular keyword, consider applying the same strategies to other keywords.
You can use tools like Google Analytics and Search Console to track your progress and keep an eye on your website's organic traffic. These tools will also help you identify any potential errors so you can fix them and improve your chances of ranking.
Wrapping Up The Important SEO Tips That You Should Know
SEO is a complex and ever-changing field, but with it, you can give your website a solid foundation on which to build.
By following these steps, you will be well on your way to playing your part in making your website appear on the first page of SERPs – the place where you can find your potential customers and where the products or services that you offer will become visible.
Just remember that SEO is a marathon, not a sprint, so don't expect to see immediate results. But if you are patient and consistent with your efforts, you will eventually see your hard work pay off.
With persistence, you can help ensure that your website is visible to potential customers and that you outrank your competition in search results to ultimately grow your traffic and leads.
Author Bio:
Osama Zahid is a technology content strategist who is passionate about content marketing and all things SEO. He has helped various companies rank their content on the first page of search engines. In his free time, Osama loves to play football and travel.