The customer is the king, and you ought to treat the king right. 
In today's world, organizations worldwide collect data about customer behavior. It provides marketers with vast potential to improve their marketing programs. Buyer data is associated with knowledge in the marketing world. The more details you have about your clients' purchasing habits, the crisper your messaging and engagements become. Marketers that have this information at their disposal may employ intent-based marketing to produce high-quality leads.
According to a Forrester report, improving the customer experience was highlighted as a crucial objective for 37% of marketing decision-makers in 2017, second only to increasing revenue. For marketers to therefore reach this aim, consumer intent must be the foundation of their marketing approach.
As buyer experiences get more complicated, rule-based marketing will no longer produce the desired outcomes to develop your organization. Moreover, because consumers might express their intentions in various ways, the secret to success is listening. Learn how to use intent to align your marketing approach with consumer expectations and corporate objectives. That leads to higher conversion rates, ROI, and more effective budgetary control.
In this article, you'll learn about intent-based marketing and how to leverage it to transform customer engagement with your business. Let's get things started.
What Intent-Based marketing is and how it works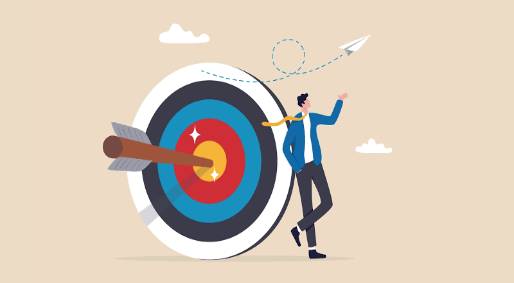 Intent-based marketing targets customers who exhibit buying habits. Intent data exposes the kind of services and goods people seek when they search the web. Intent-based marketing will help you make better decisions and improve the effectiveness of your current marketing initiatives.
Businesses have a huge possibility for additional campaign optimization and customization because of the significant amount of data they gather. Data is the starting point for increased ROI and marketing success. As a result, many companies are transitioning to intent-based marketing to create more leads.
Imagine that your clients are looking for items from your competition. The increased searches for these items indicate that you should start directing your marketing budget toward clients seeking that specific product. People will be compelled to click on commercials and offers connected to their queries as a result of the marketing shift.
Intent-based marketing is a great way to find responsive customers for in-market services and goods. The material that potential consumers consume outside of your platform or website determines the responsiveness of your platform or site.
In contrast to traditional marketing strategies, intent marketing enables organizations to customize marketing efforts to fit a buyer's intent. The word "buyer intent" refers to a customer's or prospect's wants or demands within a given time period. When a company fully knows the consumer's intent, it makes it simpler for marketers to advertise a product or service more proficiently.
A complete guide to hiring a marketing manager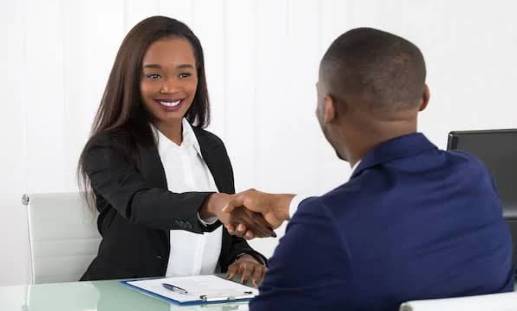 This complete guide on hiring a marketing manager is necessary to help you put the right peg in the right hole in your business. The marketing industry encompasses various specializations, from SEO and social media to corporate branding and customer engagement. In reality, there are over a hundred different kinds of marketing. It is also essential to consider the brand that must be handled. Furthermore, you can engage a freelance marketing specialist, an agency, or an in-house marketing team..
A marketing manager is responsible for formulating, executing, and overseeing the publicity and positioning of a company's brand, products, and services. Organizations often hire marketing managers to maintain and entice customers to buy from them and equally to increase brand recognition through systematic marketing efforts. They will interact with their consumers via digital and print media. They will be in charge of the brand's messaging and the voice behind the brand.
Hiring the ideal marketing manager is less stressful when you have the right pieces in place. Here are a few important things to note as you embark on this 'wonderful adventure':
Marketing

is a vast field. In truth, it is more vast than the average business owner realizes. As a result, identifying your business goals is the first step in hiring your first marketer. And the type of business strategy you have determines how your firm grows.

To locate the ideal candidate, you must first grasp what the job entails. Afterward, You could apply this knowledge to explain the job, its significance, and the required qualifications.

Finding

the finest qualified applicants for a marketing manager position requires extensive professional and social networking. Marketing conferences and conventions are teeming with all shades of marketing professionals.

Moreover, marketing professionals are frequently in social media groups (e.g., Twitter, Facebook, and LinkedIn). Interact with them there and participate in meaningful conversation. When recruiting a marketing manager, you'll undoubtedly know who the best candidate is.
How Intent-Based marketing transforms customer engagement
For a good reason, intent-based marketing has become crucial in the marketing industry. It produces results. Changes in the buyer's journey make it difficult for marketers to target the proper prospects and understand their motivations. With an in-depth examination of user behavior, intent-based marketing assists firms in forecasting purchase intent.
Reach the right customers 

One significant advantage of intent-based marketing is that it allows you to focus on the right leads at the right time. By establishing a marketing plan that uses intent data, you will understand what your target prospects are looking up and studying. Following that, you could concentrate on replying to their inquiries through outreach efforts and properly targeted adverts.

Save time, effort and money

With intent-based advertising, you'll provide your sales staff with information about which accounts are interested in their products and services, saving them time, effort, and money. Also, you can spot strategic chances well ahead of your competition.

Provide better customer services

Companies could utilize intent data, which includes customer reviews and rankings, to comprehend customer problems, product/service qualities they are interested in, and so on. Businesses will enhance their prospective consumers' buying experience by satisfying these unique demands in sales procedures.
Get 'intentional' with intent-based marketing today
Intent-based marketing will help you increase your lead creation and nurturing efforts. You could collect quality leads and convert them into life-long clients by effectively utilizing intent data. Intent marketing assists you in creating a sales funnel that is flexible and tailored to the needs of your buyer personas.
Intent-based marketing is a powerful strategy that will increase conversion rates, create client connections, and improve a company's SEO. If you haven't already, now is the time to include it in your marketing activities.