Why Any B2B Business needs a Lead Generation Strategy?
The world of business has changed tremendously in the past decade. Strategies and techniques that used to do wonder about ten years ago do not get results today. A famous example is E-mail marketing for lead generation. Although E-mail marketing is one of the effective marketing ways these days, the results which companies used to get with little efforts a decade ago have now vanished. But with changing times, comes changing opportunities. Social Media took everyone by storm, including the world of business.
The most overlooked facts and opportunities in 2022 are active social media strategies for B2B businesses. Revenue is fuel for every business, and lead generation is the first step to growing your revenue. There are various effective lead generation techniques used by companies in 2022, which is giving them the highest ROI.
In this post, I will be uncovering all the secrets and giving you the blueprint for the best lead generation strategy. LinkedIn has emerged as the only king in the world of social platforms for professionals. Every major corporation in the world is leveraging its outreach on LinkedIn as almost every professional is active on the platform.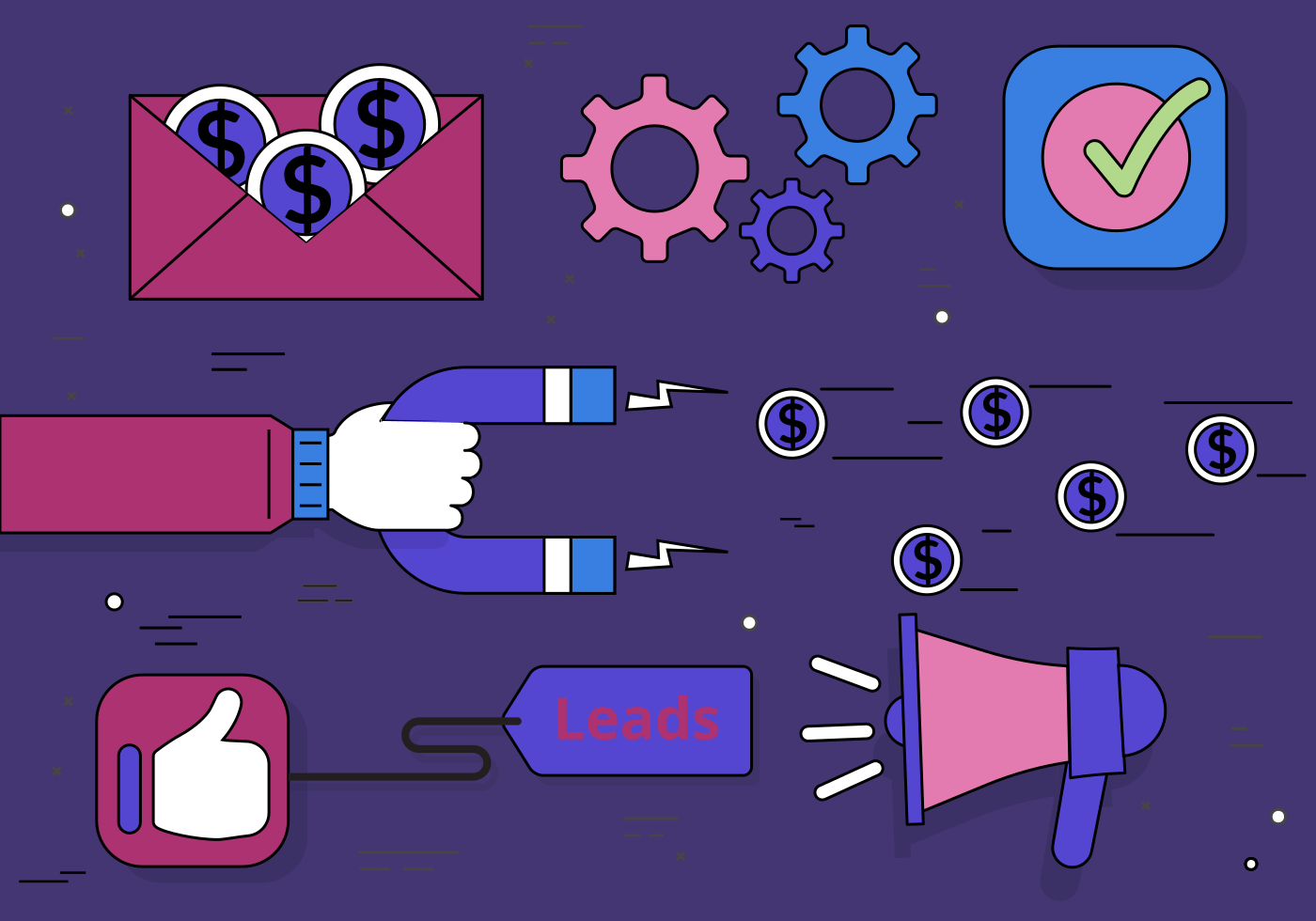 Without further ado, let's dig deep into the B2B lead generation strategy
1. Content Marketing: Every business purchase and decision begins with a Google search. Before spending time and effort on anything, a business owner spends considerable time researching. This is the best time to target a potential customer with your product or services. SEO is your biggest weapon in content marketing. You might be able to generate fantastic content that is informative and engaging at the same time, but you also must make sure that it reaches the right audience. There are two aspects to growing your authority online, which is content production and content marketing.
Both of these aspects hold equal importance; instead, I would say content marketing is more crucial. Targeting the appropriate keywords with high search volumes and low competition is the first step to content marketing. Google crawls websites and social media platforms alike. You must target keywords across multiple sites and social media platforms. As in, if you are targeting the keyword "best school management software," you must produce insightful content on your website. LinkedIn and other platforms like Quora, Medium, etc. Delivering content across various channels will help you to rank with multiple sources for the same keyword.
2. LinkedIn: The biggest and the most effective technique for lead generation is LinkedIn. With more than 675 millions active monthly users and 30 million companies, opportunities for lead generation are endless. With the proper approach and strategy, you can start generating more leads than you can handle through LinkedIn. The first step to LinkedIn success is having a vast network and outreach on LinkedIn. Connecting with your target audience and grow your follower base will help you open new doors of opportunities. The process of increasing your network requires dedicated hours every day to find target audience data and send personalized messages and connection requests to them.
Following up is a crucial part of the sales process. More than 90% of sales rep give up on a prospect after the third point of contact. This is where the difference between manual prospecting and automation lies, with automation, you can touch base with a prospect more than 7-8 times without any effort. Automation Software like LeadConnect helps you do this which multiplies the number of leads you get for your business. The best thing is that in 2022, you can automate all these things. Business owners are always short on time, and automating your LinkedIn marketing is the best thing that can happen to a business.
Imagine having a dedicated LinkedIn marketing manager at your company that keeps working for you for 24 hours. Imagine the manager prospecting clients and sending personalized messages all day! LeadConnect does just that and is the best B2B lead generation software in 2022. It is bundled with numerous features that do the work of a dedicated marketing employee. By adequately utilizing LeadConnect, you can virtually grow your network on LinkedIn to thousands of prospective clients. The way Leadconnect works is that it collects potential customers' useful data and sends them a connection request with a personalized message.
The best part is that it sends a follow-up message to everyone who did accept your request but did not reply, and you can keep doing that up to ten follow-up messages to the same person. It automatically stops when the target account replies. You can automate this whole process to send thousands of connection requests in a month. With even a 5% conversion rate, we are talking about more than 50 customers per every 1000 requests, which is a massive number for a B2B business.
3. Automating your LinkedIn Inbox: After you have pushed hard on the pedestal and automation is getting you connects with meaningful prospects, it's time to work on your inbox strategy. One of the most effective ways to engage with your connections. Copywriting and creative pitches will help you to engage and convert those prospects.
LeadConnect will help you in this aspect by automating the messages you send and also sending an automated reply to every inbox message. This can be managed individually in the beginning but gets complicated as you scale your operations. LeadConnect helps you scale your marketing and this continues 24 hours; even as you sleep, your marketing will continue!
4. Use Facebook Groups to extract Data for outreach: Facebook is a Gold mine of Data. Almost every of your target customer is on Facebook and imagine what if you can get LinkedIn profiles of these accounts and send them personalized connection request? Isn't that amazing, well thankfully it is possible and can be done easily using LeadConnect?
The secret to this method is using www.phantombuster.com and using the URL of your target Facebook group to extract Data. You can use the same Data to find LinkedIn profiles and let LeadConnect handle the rest of the process.
I would like to conclude by saying that marketing is the backbone of every B2B business. The four strategies listed above are the most effective B2B lead generation strategies in 2022. Diving your time and focus on these strategies optimally can help you uncover hidden sources of leads. Automation is the future, and tools like LeadConnect will help you to do all your marketing tasks when you are asleep.