You may think an email marketing campaign might be too "Web 0.0" for your new business. You'd be wrong. An effective email marketing strategy is still the most effective sales automation tool for a small business.
Why is email the best way to make a sale? Because 70% of customers prefer email over any other form of marketing communication. It works well as a remote sales tool because customers get more opportunities to opt in rather than be bombarded with a text message.
Still, the benefits of email marketing are common knowledge.You need a plan if you want your business to be successful. We've got email marketing examples to help you make the best  email marketing strategy for you.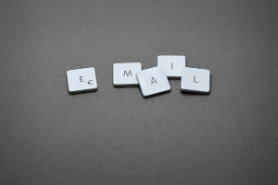 Email Marketing Examples
Email marketing is an umbrella term for pretty much all business-to-customer communications via email. Let's break down the different kinds of marketing emails businesses use to communicate:
Welcome emails

These are automatic messages generated when the user signs up to be part of the mailing list. They're good at getting customers used to looking in their inboxes for newsletters and promotions.

Newsletters

This is a great way to keep customers up to date with everything going on in your business. You can let customers know about content updates like new blog posts. These are often great places to put videos.

Holiday sales

There are a lot of seasonal offers for businesses. For example, If you happen to sell school and office supplies, you will miss out by not running promotions in September when everyone goes back to school.

Cart abandonment emails

Cart abandonment is the source of online retail. Your customer gets all the way to the final step and then closes the window before making the purchase. Cart abandonment emails help to close that gap by offering customers a chance to buy at a slight discount.

Transactional emails

These are the automatically generated emails a customer receives when they complete a purchase. While these typically do not generate a lot of engagement, customers appreciate knowing about their purchase status.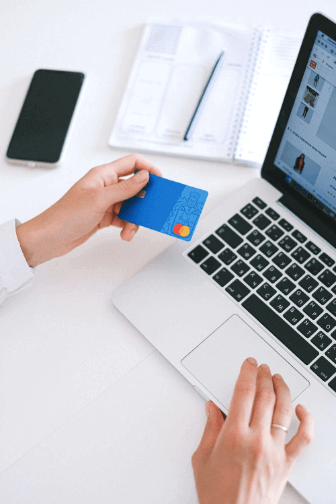 How to Create Effective Email Marketing Lists
All great email marketing campaigns start in the same place: the lists! You need a recipient before you can start sending emails. Here are some suggestions for email address collection.
Utilize On-Site Opt-In Forms

People may sign up to get emails from your site if they browse it and find the content engaging. All you have to do is ask. You can use simple sign-up buttons or more opt-in forms. Just remember to put them in more than one spot on your site.

You can place these on:

Header

Footer

Sidebar

Blog feed

Pop-up

Offer people a discount or other incentive for signing up.


Generate Lead Magnets and Incentivized Content

There has to be a reason for people to sign up for the mailing list. You'll want to separate your content into two categories, free and premium. People gain access to premium content by signing up for the mailing list.

You can also make people want to sign up by offering exclusive promotions through email. Other lead magnets people use to collect emails include exclusive videos, online courses, ebooks, and checklists.

Create Events and Collect via Sign-up Forms

Events create connections. They are a holistic means to solidify your brand, connect your customers, and create ongoing engagement.

Online events not only accomplish all of those goals without leaving your house. They are also super effective in collecting emails. Simply ask for an email address on the sign-up form. After the meeting, you can send them a follow-up email that includes a copy of the meeting.
Tips for Creating Your Email Marketing Campaign
Here are five simple tips to build a great email marketing campaign.
Create Email Templates
You're going to need to make a lot of emails. One of the easiest ways to boost productivity in this area is by making an email template. This also gives your emails a uniform look which enhances brand recognition. Here's a breakdown of all marketing emails:
Header

Customer name 

Subject line

Preheader

Body

Logo

White space

Body text

Video

Footer

Social Media Links

Contact info

Unsubscribe option
Personalize Your Emails
Even though you're using a template, you'll want to personalize your outreach emails. Make sure they use the customer's name in the subject line. Marketers can also use their location to alert them of nearby sales and events and recommend new products based on past purchases. 
You'll also want to apply your analytics here. If you understand the demographics of your client base, you can tailor the language and visuals to appeal to their tastes.
Add Videos to Make Your Emails Stand Out
A lot of people overlook video email marketing. It is a powerful way to boost email open rates and improve conversion. People are more likely to open an email just because it has "video" in the title.
Videos can build customer rapport when you share tips and tricks related to your business. They are also a great way to encourage social media engagement.
The best part about this trick is that it doesn't require a lot of technical know-how. You can use a free video merger to edit and embed a video into your emails.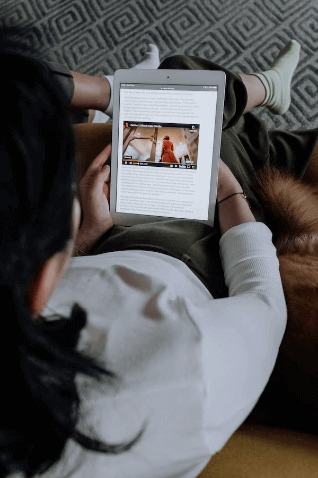 Comply With Anti-Spam Regulations
Businesses that spam customers can be subject to massive fines. Review the CAN-SPAM Act and make sure you are within the guidelines. Here's an easy rundown of what it covers:
Purchasing email lists is strictly prohibited

You cannot add people to your mailing list without an explicit opt-in

You must give the privacy policy information upfront

Unsubscribe buttons must be easy to find, and opt-outs must be honored

Deceptive language is considered false advertising

You need to give a mailing address information in marketing emails
You'll also want to make sure your website is compliant with the GDPR. Even if you're not currently marketing in Europe, you want to give your site the option for expansion.
Evaluate Campaign Success
You're not done once the email is sent. You should test your emails to determine what functions well and what doesn't. A/B testing is a simple method for accomplishing this. Simply make two different copies of the identical email and compare their performance.
You can also use analytics tools to get a comprehensive picture of how well your emails perform. They can show you things like open rate, click-through rate, bounce rates, and spam complaints.
Email Marketing: An Oldie But a Goodie
Email marketing is a titan of advertising for online businesses. Even though social media has opened more channels for communication, customers overwhelmingly prefer to receive promotional emails.
With these easy tips, you too can build your online business. It's time to expand– are you ready?