Winning a client is no easy task. This makes retaining each of them a goal that's twice as important for any business that wishes to be successful. Unfortunately, this point is often overlooked, and that's a big shame, really, as returning customers can bring you from a quarter to a half of your overall revenue.
On this page, we'll introduce you to 5 best-practice strategies that can assist small businesses in retaining their customers. In addition, we'll provide you with some statistics and show examples of how renowned brands are already using these tips. Let's get going!
1. Run Mutually Beneficial Loyalty Programs
There's so much you can do to have customers return to you. The first thing on the list is appealing reward programs. This is, perhaps, the most common and well-known strategies for alluring your "won" clients to come back to you.
As such, offer your users to sign up for your newsletter send out or to join your brand's "club". By doing so, your customers will obtain various bonuses, discounts, or even access to deals or items from a collection that's limited and not available to everyone.
The point is simple: the more your client shops, the better the deals he gets. Other things that you can encourage are friend referrals or any other activity from the client's side to promote your brand in exchange for a sweetener. Topping that, your loyalty program can be made up of status levels based on purchases and meeting the conditions (f.e., you can upgrade a client from "Silver" membership to "Gold" if they've completed the loyalty program terms).
These are just some key touchpoints of loyalty programs that can help you make your customers your regulars. As long as your terms and offers are clear from the start, you're on the right track.
Interestingly enough, based on the data given by PYMNTS: "Over 57% of members prefer to interact with their loyalty program on mobile devices." This may be an additional reason to think about creating a native application for your site or, even better, investing in building a progressive web application.
To provide you with an example, this is a pop-up that's shown on the official Maybelline website.
This offer suggests new users sign up by sharing their email address. In return, the user is motivated by getting a discount on any one eye product. What do you get as a business owner in this case? Personal contacts that you can use to communicate with your buyer later on as you attempt to build a long-lasting relationship with them.
2. Learn What Your Clients Think (Surveys & Beyond)
It's quite silly to play guessing games in the world of 21st-century business. Instead, enquire about the clients' opinions as you try to decide on the trends, likes, dislikes, well, anything.
You can build polls, questionnaires, and short surveys across multiple platforms and points of interaction with your buyers. I.e., you can use your website, incorporate polls into your email campaigns, and have quick surveys in your Instagram Stories, to give a couple of examples.
The major rule here is to not do it too often, this can get irritating and bring awry results. Plus, try not to make your surveys too large, up to five short points is more than enough if you think your questions and options through in detail.
An alternative for that is helping your buyers via questionnaires. This tactic can help you "connect" with your buyers, understand their personal needs better, and provide a better service on your end. For instance, this is a "Healthy Skin Routine Finder" quiz on the official Kiehl's website. The result of this short multiple-choice form is a product selection that'll be suitable for this specific client.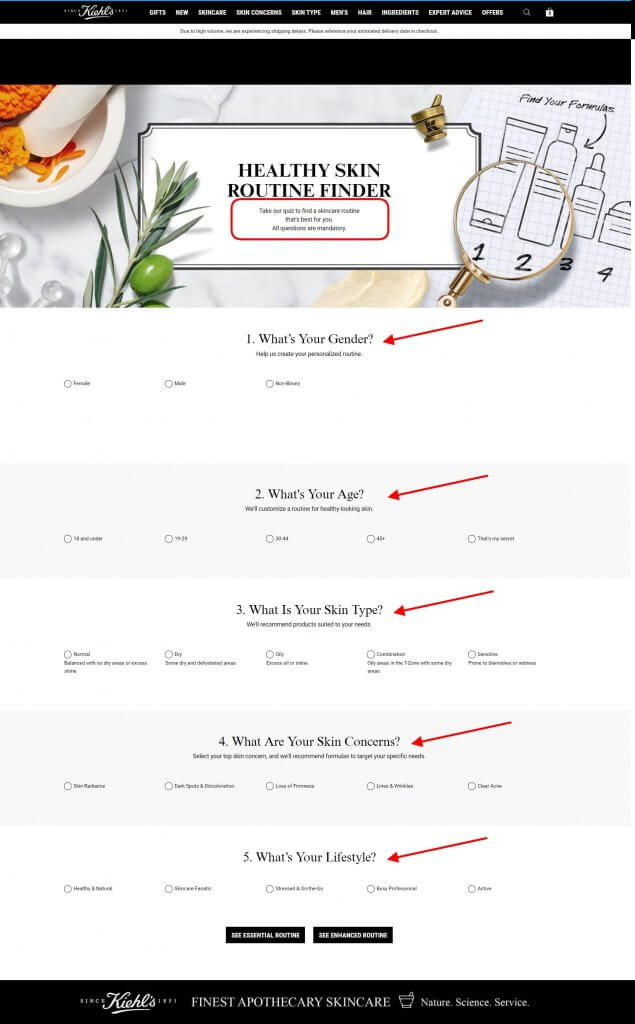 3. Offer Coupons & Giveaway Contests
This customer retention strategy probably won't come as a surprise to you, yet good old contests and giveaways are effective. Everyone likes getting things for free, therefore, by running contests with prizes that are worth fighting for, you can really pick up your game.
For starters, you'll engage your existing users to interact with your products and channels. Secondly, you can get more social presence and viewership for your brand. Not to mention the fact that you might attract new buyers. Make sure to state the rules of participation very boldly and don't make it too hard to participate.
Promo codes and discount coupons are other client retention "moves" that work well for businesses of all sizes. Having a desire to get a good deal or bargain, users often take advantage of promos and purchase things they were in two minds about or didn't even plan on getting. This gives ground for spontaneous buys and grows sales.
Case in point, this is a screenshot from the official NARS Cosmetics website. The limited-time promo code "HOLIDAY" is offered to all clients right from the homepage top banner. What is more, as the user browses the website, the black stripe at the very top follows every opened page, this stripe reminds about the promo code and creates a sense of urgency with the clock counting down the few hours left until the code stops working.

Source: NARS COSMETICS
4. Use Customer Reviews to Your Advantage
No matter how convincing you try to be, the opinions of other regular people will have more authority in the eyes of first-time buyers. Let's put it this way, your potential buyers are likelier to give credence to what other customers just like them have to say about a product you're selling and that they've bought, about the service you provide, or their experience of making a purchase or doing business with you.
According to HBR: "Acquiring a new customer costs 5 to 25 times more than retaining an existing one." What this means is that you must take every opportunity into account to keep putting your acquired customers back into the sales funnel. And the opportunity we'd like to, thus, bring up is using client feedback and testimonials to the most of it.
For starters, encourage your existing customers to leave a review on a product or service that they've already received. Pitch them a discount for their next purchase as gratitude for taking the time. You give this specific client a solid reason to buy again and you build credence via their review.
Next, if a person has left a review, be it bad or good, do your best to reply to it. This shows that you treat your buyers with special care (a highly important thing for a small business).
Thirdly, enhance the reviews section in general. Try to structure and highlight all the data that'll be handy to others. Take a look at the "Customer Reviews" on a product page on the official Columbia website. Prior to individual comments, we see a review summary that quickly gathers all the needed information from all reviews and ratings to help people make up their minds.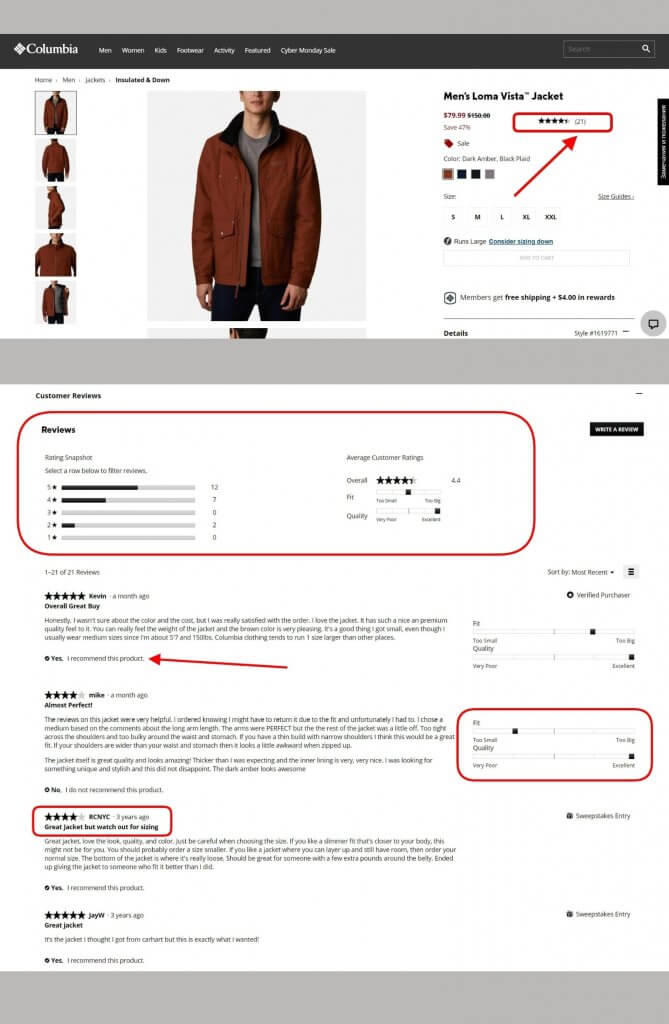 Source: COLUMBIA
5. Assist Your Clients With Gift-Finding
Having a smart AI-powered chatbot on your website is a great idea for assisting users as they browse your site. But if we're talking about returning clients to your website, consider doing some work to help people hunt for gifts.
Take it one step further than just offering gift cards. Plus, this is twice as relevant for boosting your sales if the holidays are coming up.
The least you can do is to put together selections of gifts based on the recipient, the buyer's budget, and any other criteria that you feel would be relevant for your specific business. At best, collect these gift blocks on separate pages and add filters that can help your client navigate and quickly find what they need. Furthermore, place such pages within your site's navigation menu.
Some eCommerce store owners even incorporate "Send Gift Hint" buttons right on the product pages. Such functionality allows those users who are browsing your store to let their special ones know that they like an item on your website and wouldn't mind getting it as a present.
If your store has the opportunity to help out with holiday gift packing too, this should be very clear and highlighted. By giving your clients the chance to get rid of the "headache" and be certain that the purchased online present will be delivered in a neat gift pack can help you get your clients back on the site happily buying more for someone else.
Then, when everything's up and ready on your website, make sure to let your clients know that you have many collections ready for simplifying and speeding up their gift finding. You can communicate this message using an email send-out and across your social media.
An example of such implementation is the official Gucci website. As you can see on the screenshot below, the gifts are neatly structured within the navigation menu. The gift categories are split into several sections by the receiver, additionally, we can see the options of "Asking the Gift Expert" and even opting for "Digital Gifting".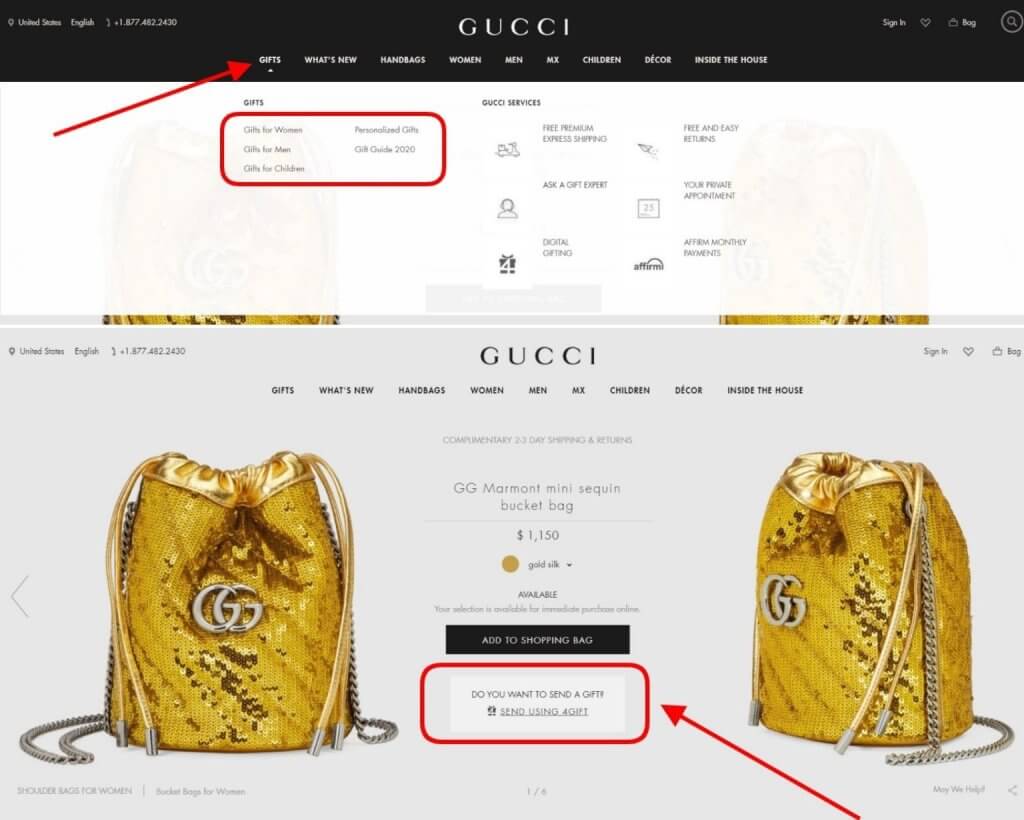 Source: GUCCI
Major Takeaways
Your business's customer retention strategy shouldn't be overlooked by all means. Even according to the statistics on e-loyalty by the Harvard Business School: "A 5% increase in customer retention increases profits by 25% to 95%".
Some of the ways you can get clients to return to you include:
making a better loyalty program,
holding surveys and quizzes to learn about what your audience needs,
starting to use promo codes and discount coupons,
engaging your buyers with giveaways and contests,
turning up "the pressure" with client feedback sections,
selling more using gift finder sections.
Hope you've found these five strategies handy and that they will assist you in boosting your sales and growing your business!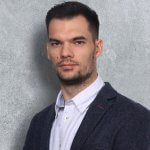 About the Author
Alex Husar, Chief Technology Officer at Onilab with 8+ years of experience in progressive web application development, Magento migration, and Salesforce development. He graduated from the Czech Technical University and obtained a bachelor's degree in Computer Software Engineering. Alex's expertise includes both full-stack dev skills and a strong ability to provide project-critical guidance to the whole team.