LinkedIn is one of the best platforms out there for generating highly qualified B2B leads. In fact, LinkedIn is the 2nd most popular platform for generating B2B leads.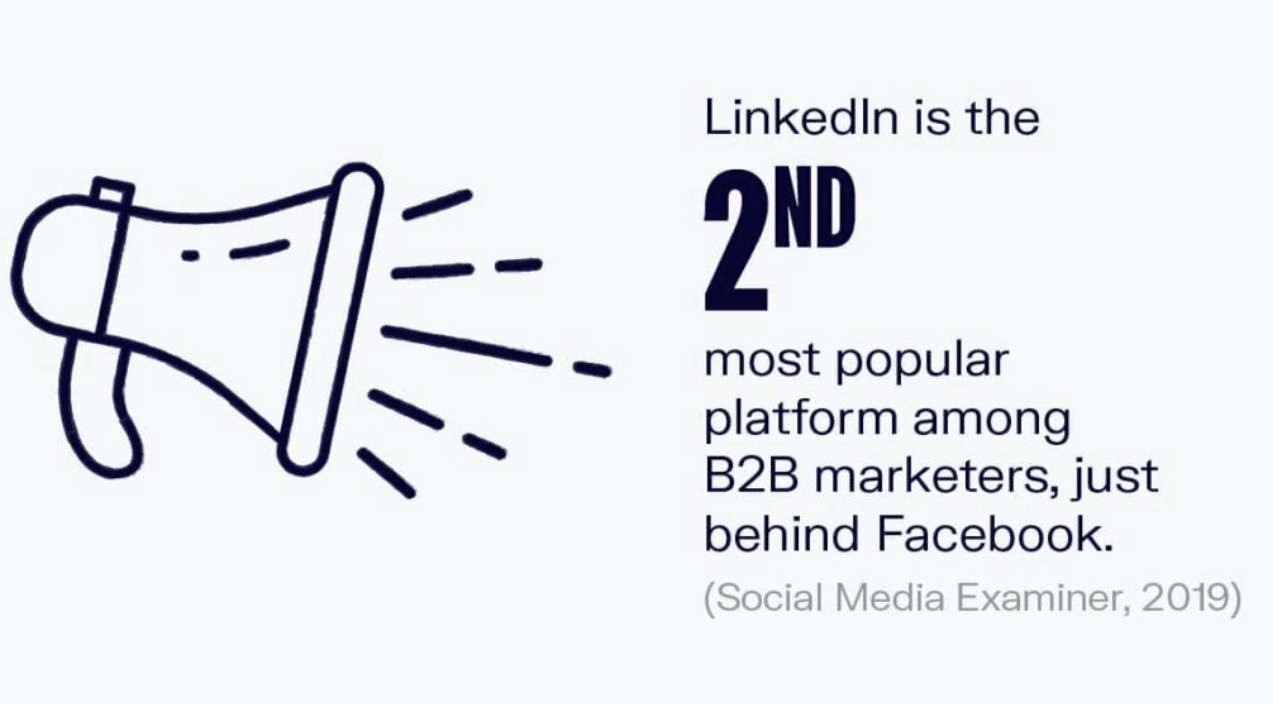 Source
This is mainly because LinkedIn users are usually on the platform to make meaningful professional connections. The platform is full of senior-level influencers and top-decision makers from various companies.
Hence, if you work with LinkedIn the right way, it can turn out to be a lead generation gold mine for you. Using LinkedIn to strategically build relationships and connect with your target audience can lead your business towards definitive success.
Unfortunately, many new users do not understand the platform well. They tend to use LinkedIn in the same way as Facebook or Instagram. This can lead to unpleasant scenarios and a waste of your efforts. Things considered to be good on other social platforms may be considered as spammy on LinkedIn.
Hence, if you are starting out on your LinkedIn InMail campaign and are looking for some best practices, then you have landed at the right place.
Using this LinkedIn InMail guide, you'll get a fair understanding of how to send effective InMails to LinkedIn users to generate the maximum ROI for your business.
1. Personalization is Key
If you want to take away one point from this post, then it should be this one. Personalization impacts the minds of your prospects like nothing else.
It makes them believe that you are not randomly sending the same InMails to hundreds of people. Instead, you are using your precious time to address the specific person. Something you must do is start with their first name. Do not simply start with a "Heyy" or "Hello".
You can personalize your InMails even further. If you find something interesting related to their work, or something common between both of you, then you can try to start your InMail with this. Of course, this takes more time, but your efforts will be worth it!
2. Keep it Brief and to the Point
People are impatient and their time is precious. Hence, if you beat around the bush in your InMail and write essays, then the person would probably skip reading it. Therefore, remember to always keep your InMails small and concise.
3. Do not Make it All About Yourself
It's good to start with a brief introduction about yourself. This will help you build a personal connection with the person. But, you shouldn't extend your introductions to everything about how great you are.
Instead, focus on what value can you add to that person. How can you solve their pain points and make their lives better? This will resonate way more with your target user.
4. Use a Conversational Tone
Just like any other piece of content, you should avoid keeping your InMail too formal and robotic. Imagine that you meet that person in a cafe. How would you talk to them? Adopt the same tone while writing your InMail as well.
Adopting a conversational tone makes your message more humanized and thus evoking positive emotions in the minds of your target audience. You can also try storytelling as stories work great for establishing a strong bond between you and the person reading it.
5. Talk About a Common Link
With your InMail, you should aim to create a personal connection with your prospects right from the first interaction. The best way to do so is by sharing any common goals or associations that you have with that person.
For instance, you've got a list of the target audience who are interested in a certain field such as "Data Science", you can mention this common field of interest in the InMails that you send to this list. This can be quite effective to generate a positive reply from the target prospect.
6. Try to keep it Creative
It is easy to just Google some templates and send them to hundreds of people. But people will instantly understand that you are being generic. Instead of doing what everyone else is doing, try to do something unique and innovative.
Add your own unique touch to your InMails, something that makes your InMail memorable and leaves a lasting impression on your target audience.
7. Do not Shy Away from Following Up
There is no shame in following up on your InMails. People often tend to forget about your messages or get busy and decide to respond to it later. Hence, you must try to send anywhere between 3 to 5 follow up messages for each InMail you send.
In your follow up messages, gently remind the person about your InMail and urge them to respond. Try not to sound desperate or rude.
You can also try to add a sense of urgency to your follow up messages. Messages that induce urgency tend to get more responses than the ones without it.
Lastly, do not forget to personalize your follow up messages too, just like you would personalize your original InMails.
Crush your Next LinkedIn InMail Campaign with these Super-Effective Tips
To conclude, we can say that sending hundreds of low-quality generic messages doesn't work as much as a few ultra-personalized InMails would. People want to feel more connected to you in order to start a conversation with you.
The tips mentioned in the above article will assist you to do just that. So, over to you now! Start implementing these InMail campaign tips right away and watch your LinkedIn lead generation rates skyrocket.