"Approach each customer with the idea of helping him/her solve a problem or achieve a goal, not selling a product or service." – Brian Tracy
In simple words, 'B2B' means 'business to business'. It refers to salespeople or companies that sell products to other businesses rather than to consumers (which is B2C, business to consumer). B2B is a complicated transaction as compared to B2C. To maintain its business, it requires the store to pour 100% devotion to nurturing long-term relationships with other companies. Also, it requires the sellers to bring the best experience to their clients via a dedicated sales team.
On the other hand, it is also important to find qualified sales leads. Social media networks such as LinkedIn is a great platform for quality leads as well as to find out more about their competition. The more data you can gather, the better.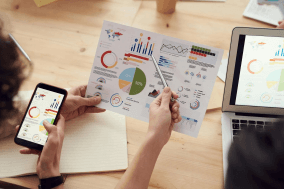 B2B sales can be hard if one doesn't have the right strategy. Business to business deal is something beyond a transaction that needs convolute sales strategies to convince all parties that are part of the business deal. While trying to adapt to the change in the way that B2B prospects are buying, you should always keep in mind that 'Buyers want to learn and not be pitched'. The way people buy nowadays has severely changed. In recent time, customers (B2B or B2C) are biased to do research and choose what to purchase on their own, without any influence from a seller. As per research business to business buyers are from 60% to 90% across their purchase prior to contacting even the seller. What they are looking for is a consultative approach. They think the selling process is similar to consultation and less like a transaction. That's why the B2B seller should take a measured approach with a lot of preparation involved.
Here are the best B2B sale approaches that you can follow and take advantage of in an industry that's growing by 14 percent per year.
Do your research: Focus on acquiring the most information
Every lead that comes in or that you generate needs to be researched from their company size to what do they do. It is important to know your client as much as you can. The more information you will have the more opportunities will be there at your disposal. It not only saves the time during the meeting but it also impresses your client. Researching about your leads in advance will make it easy to establish a relationship and to figure out where your deliverables fit in with your prospect's business model. The research should never be considered a waste of time. It goes a long way and later helps at every stage.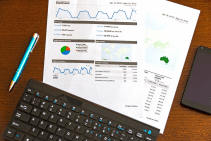 Ask questions from your client
The more information you get from your client, the more clear you will be about the expectations and needs of your client who will ultimately help you understand their requirements. It also doesn't let any confusion or doubt to cause conflict in the later stage. You will be able to help, add value, differentiate yourself from your competition, and close sales. Questions are the most important sales tool. Make sure you don't ask the obvious questions, like what the company does. It shows that you're not prepared to deal with them specifically, so make sure you have done your homework. Try to avoid yes or no questions. One of the mistakes salespeople make is they assume something about the customer. Always have an open-ended conversation with your client.
Listen to what your client has to say
Once your part of asking the questions is done, it's time to listen to what your client has to say patiently and carefully. When you listen to your client, it makes them feel valued. Always ensure that your buyer feels like they're being understood and like they're not wasting their time. Strive to do not more than 30% of the talking and let them do the 70% talking. This approach may seem difficult for a B2B salesperson to adopt, but as soon as you stop talking and start listening you'll be amazed at the results. It helps you focus on what the buyer is saying.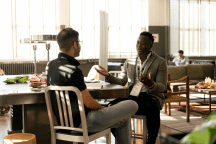 Instead of selling, start teaching
Nowadays, buyers are researching their purchases online. They can read detailed product reviews, get genuine pricing, and talk to friends (and even strangers) about their experience with your company's product or service. They don't want to listen to what they have already known about your product/service. They are looking for a consultative approach to learn what they don't know. The customers want to buy, they do not wish to be sold to.
Usually, B2B sellers are so focused on selling that they only try to sell. However, for say, if you can teach someone how to do business better, without demanding anything in return, you're always going to stay in the thoughts of your B2B prospects. One of the big and new trends in sales is teaching or consultation. It is crucial to listen actively to the buyer and look for opportunities to teach and educate them. Always consider what they need to learn and how you can teach them. This can help build up the fidelity and natural preference which helps in building your reputation.
Come to the point
For a B2B seller, it's important to know that nobody wants to listen to an extended boring speech about your brand or product. They want to understand how you're going to solve a problem for them and how your solution is going to make them more money directly or indirectly. They just want the numbers and facts. Show respect for the time your client has. Prepare yourself and follow an elevator pitch approach and think about how you can pitch your solutions in that given amount of time.
Your goal is to figure out what their goal is, how your product solves their problems, and what's stopping them from achieving what they want to achieve. Don't pressurize them and make them feel like they have to make a decision now. Your solution should be easily explained in less than a minute and let your prospect decide if it's worth it.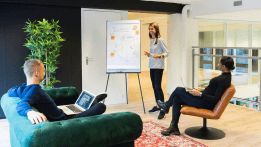 Close the deal
Make sure that you are not following the approach of " always be closing". This approach doesn't help as nobody wants to be pressured into buying something. If you have carefully followed the first five steps, closing would feel easy. It should be an agreement, not manipulation. Everything should be discussed so that there are less buyer's remorse and confusion. B2B sellers should remember that selling isn't closing. Always take follow-ups at regular intervals to close the deal but make sure you are not spamming them through your emails and calls.
Conclusion- Have a strategy to upsell
B2B sales have changed and have become all about finding the right prospect and reaching with the right message, at the right time, through the right channel. Developing your B2B sales approach the right way will ultimately lead to getting more customers, including more long-term ones. In B2B sales, the key to long term success is to constantly differentiate yourself from the competition. The moment you find something unique, execute it as trends and ideas are copied instantly. You should always stay one and two steps ahead of your competitors.
The best B2B companies are not always concerned about closing the sale, but more so about building their own reputations. That's why one should always have a long term plan to upsell. It is important to change the way of lead generation and change their goal from closing deals to building a reputation. This goes a long way with you and not only grows your business but builds your reputation in the market too. The new trend shows when done right, selling doesn't even feel like selling. It feels more like a consultation.