Are you struggling to find effective ways to generate sales via virtual strategies due to the Coronavirus pandemic? If so, don't stress!
Today's article will discuss (in detail) the best insurance lead generation strategies regardless of whether you're selling over the phone or through virtual platforms like Zoom. So, let's begin!
Buy Fresh Leads
Now, this is VERY important. Make sure you purchase the "freshest" leads possible!
"What's a fresh lead?" I hear you ask. Well, a fresh lead is somebody who has JUST requested new information on the insurance product you're selling. And of course, fresher leads equal more successful sales!
Plus, many leads tend to have a short shelf life, especially if you're using a digital leads generation strategy. We'll discuss this in more depth later.
What Does This Mean For Aged Leads?
You might be thinking, but it is easier than you think to get aged leads, and they are CHEAP! The problem here is that aged leads result in calling people who simply aren't that interested anymore.
In fact, there's a good chance that aged leads have already found a solution to their insurance needs.
Sure, you might be able to persuade them to replace their existing policy or expand their coverage. But, in my opinion, opting for an aged lead strategy is like swimming upstream against the current. Don't make things harder than they need to be – Buy Fresh Leads.
How Do You Find Fresh Insurance Leads?
First, you need to consider your target market. Let's say you want to sell to senior citizens who need life insurance for final expense coverage.
Do a simple Google search to find a variety of lead vendors.
Ask each lead vendor how fresh the leads are and how quick the turnaround time is.
As long as they can provide fresh leads long term, you can order from them.
Plus, you can also create fresh leads yourself. Below are a couple of strategies worth exploring.
Generate leads virtually online using online platforms such as Facebook, YouTube, or something like Google Ads – these methods can generate leads FAST.
Buy exclusive leads.
What's so important about exclusive leads? Well, the clue's in the name. You're the ONLY insurance agent who has access to that lead! It's YOURS, and no one else's.
This contrasts what's called "shared leads." And again, the name gives it away. Shared leads mean you're competing against other agents on the same lead, which can be just as infuriating for the potential client.
For instance, I recently requested information online about "Land for Sale." Within two hours, I received between three and five text messages plus two phone calls! Annoying, right? Would you be interested in chatting with the 3rd or 4th agent that calls you? My guess – NO!
Using an exclusive lead means less hassle for the customer and also less competition for you.
How Do You Make Sure That Your Leads Are Exclusive?
Do your own lead generation! That's the safest way to ensure your leads are exclusive to you.
Ask lead vendors outright whether they offer exclusive leads, and under what circumstances do they share leads with more than one agent. If they can't answer clearly, don't go with them.
Have an automated follow-up process in place. It's important to realize that making virtual sales today takes many approaches before successfully converting leads into buyers.
Don't panic if that sounds confusing. Let me explain!
Automated Follow-Up Process
I run a Final Expense Call Center with multiple agents that utilize these strategies daily.
Of course, all of our agents call up each new lead. But we also send out automatic text messages and emails asking the client whether they would be interested in having a conversation with us.
We have a sequence of follow-ups based on how the client responds and when the client expresses interest in a verbal close. These follow-ups aim to keep the client interested. It's best to automate this process, so you don't have to engage at every stage during lead generation manually.
Here are a couple of ideas for you to try that my team of agents uses every day. Just make sure that you have explicit permission to contact the client via SMS texts or email.
If the call goes unanswered, program an automated text message response. The text message lets the client know that we're calling regarding the information they requested and would like to set up a quick appointment.
We also send out short emails asking the client to call us back—just a simple message asking for a quick five-minute no-obligation appointment.
If we have failed to get a hold of the client, we send out a "We're closing your account" email. We inform the client that this is their last chance to take advantage of our service and that we're not going to call them anymore.
In many circumstances, you'll find that by having this automated messaging system set up, you'll convert more leads into sales. Some clients will call back if they think they're missing out on a potentially beneficial opportunity.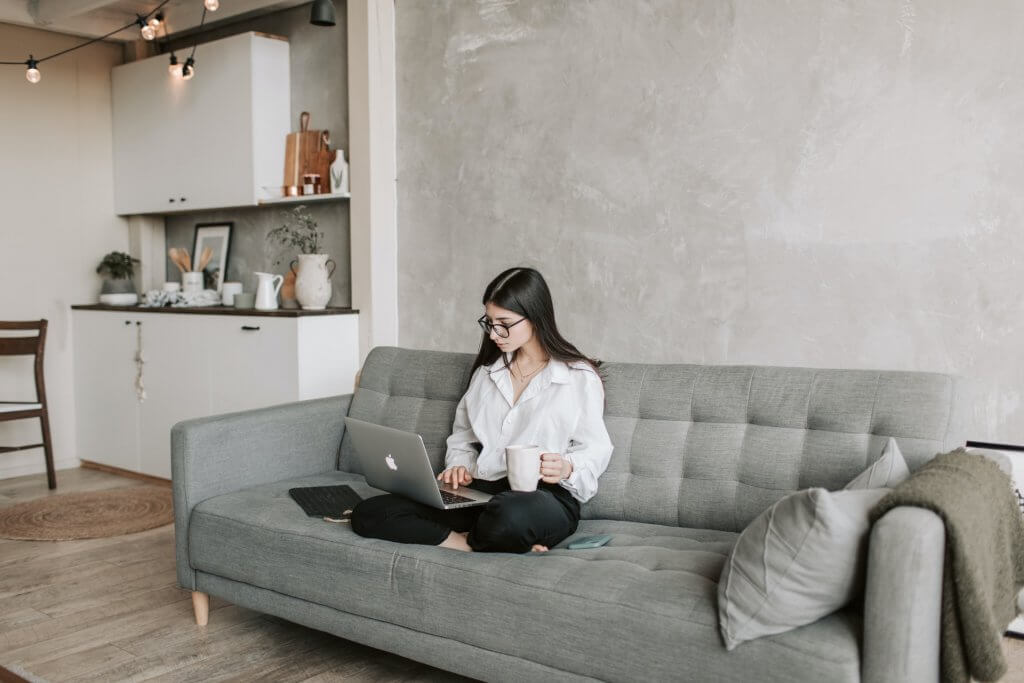 Best Types of Leads for Virtual Sales
Now, let's talk about the actual leads that we believe work for any insurance agent, whether they're working from home virtually or in an office.
#1 – Digitally-Generated Leads
One of the primary leads we use for final expense sales and Medicare sales are Facebook-generated leads. Simply put, most people are on Facebook! And Facebook is a du jour platform that gives us the most exposure and generates interest in our products.
Plus, it's relatively simple to set up Facebook-generated ad campaigns. You can even find people that will run it for you.
PROS of Facebook
A lot of us use Facebook.
It's relatively inexpensive to test out.
You can scale up tremendously if you've got a winning hand.
CONS of Facebook
In some cases, we're seeing the average cost of marketing increase each year.
More people are using Facebook to market a particular business or product.
The engagement factor for some people is not wonderful. Many people just fill out ads and go back to watching funny cat meme videos on their newsfeed.
#2 – Organic Search Engine Optimization Leads
I try to style my strategy entirely around organic SEO leads in my final expense call center. So, you can probably guess they're my favorite leads to work with!
I try to create useful and relevant content on YouTube and for specific long-tail keywords to generate interest and leads. So far, it's worked wonderfully!
The quality of business that we receive from organic lead generation far outweighs any paid advertisement, and the average case sizes are a lot bigger.
It's quite a time-consuming strategy, however. What used to be easy five years ago has become increasingly more difficult. Competition is fierce. And with a process that generates interest using key phrases related to insurance, many big movers and shakers in the business make it harder and harder to win the top keywords.
Organic, while we love it, is a long-term commitment. You have to generate quality content that honestly helps readers. If you're looking for immediate scalability, you're unlikely to find that in organic.
#3 – Inbound Leads
Unlike the leads described above that generate potential clients for you to call, you can also take advantage of inbound leads. These are leads that phone you. You set up a campaign to drive interest, and then you catch the phone as it dials in.
An obvious example is television ads! Television leads are probably the most well-used virtual sales lead strategy. Clients see the advertisement on TV, call the number, and then an agent continues the sales pitch from there.
The great thing about television leads is that there's immediate brand awareness. People who call tend to know that they're about to get involved in a sales conversation. This means closing rates are typically higher than an outbound strategy, such as Facebook or organic SEO leads.
Just bear in mind that television ads tend to be very expensive, with average ad prices sometimes double or even triple the cost of Facebook leads.
#4 – Telemarketing Generated Leads
This strategy relies on outbound callers to generate leads for you. The problem with telemarketing, in general, is that it's fraught with risk. There are a lot of professional litigators that go after callers claiming that they broke DNC violations.
In my business, I don't advise my agents to use telemarketing leads because I think the juice isn't worth the squeeze.
And that's it! I hope you enjoyed today's article and now have a better idea of how to generate insurance leads. The key is to find something that works for you and scale it to the moon.
Thank you for reading!
Author bio:
David Duford owns Buy Life Insurance For Burial, a virtual insurance agency helping seniors source quality final expense life insurance coverage. He is the author of 3 best-selling insurance sales and marketing books, including "The Official Guide To Selling Insurance For New Agents, "The Official Guide To Selling Final Expense Insurance," and "Interviews With Top Producing Insurance Agents." David is also a YouTube Influencer in insurance sales with more than 17,000 subscribers and more than 1.7 million total views.