Many people see LinkedIn as a social media platform for professionals and business executives. While this is true, even a small business owner can achieve a lot on this platform. One way to get the best from LinkedIn is to increase your LinkedIn engagement.
Increasing your engagement helps boost traffic and raise awareness about your brand. The question that begs for an answer here is, "how do you generate engagements on LinkedIn?" The answer of this question will be given in this article by stating a list of best practices that you can try out.
Why is LinkedIn Engagement Valuable?
Before we look at the best practices, you need to understand why LinkedIn engagement is valuable. LinkedIn is a social networking platform for professionals, so it caters to B2B and B2C professionals and corporate executives.
For a while, there were very few active users on this platform, so it wasn't seen as worthwhile. By 2018, LinkedIn effected several changes to its interface to encourage user experience. LinkedIn also adjusted its algorithm and both changes have resulted in more active users on the platform.
The growth that is being experienced on LinkedIn currently shows that businesses need to utilize this platform more. There is an upward trend in content engagement and user activity. Taking advantage of this implies better publicity for your brand which translates to increased revenue.
How to Increase Your LinkedIn Engagements – Best Practices
Now that you have a clearer picture of why you need better LinkedIn engagement, let's check out some best practices.
Use your profile
When you check through profiles on LinkedIn, you are likely to come across many company profiles. This doesn't negate the fact that personal profiles are still very important. Of course, company pages are important. These pages provide business information, links to your websites, and employee network support.
What many people don't know is that you get more views on personal profiles. This means that these profiles attract more engagement. Here are a few reasons:
Business pages don't allow users to send personal messages or connection requests.
It is impossible to make use of LinkedIn Publisher via a business page.
People just prefer to follow personal profiles instead of brands.
People prefer engaging with individuals rather than companies.
Here's what all of this means. You will improve your engagements if you make use of your profile.
Update your profile information
How many times have you updated your LinkedIn profile after the first time you set it up? Most people seldom go down this lane after setting up their profiles for the first time. How then can you tell the world that you just got a new job position or skill?
Leaving your profile with outdated information does a lot of damage to your engagement figures. This is because it leaves the impression that you are not active on the platform. Once people have this impression, then they feel engaging with you is not worth their time.
Let's not forget that when people run searches on LinkedIn, they watch out for certain criteria. When you don't update your profile information, you will likely be left out of the search results. Here's our advice, update your profile information with new skills, job positions, and accomplishments to increase LinkedIn engagement.
Polished Professional Photos
One fact that we have established so far is that LinkedIn is for professional and business use. As such, it is inappropriate to make use of unprofessional photos when setting up your profile. LinkedIn has two kinds of primary photos:
Headshot – People see this image when you interact with them or pop up on their news feed. You cannot afford to portray an unprofessional look in such a photo. Remember that you don't have two opportunities to make a first impression. A professional photo doesn't have to be corporate wear, it should just reflect your kind of business.
Background photo – If you haven't taken advantage of this, then you are missing out. LinkedIn has a default background photo and you can change this to suit your purposes. This photo helps you to showcase valuable brand information and communicate your brand. For this photo, you need an image that shows information about your brand, an online flyer may suffice.
People will find it easier to engage with you when you make use of professional photos on LinkedIn. So instead of a selfie, get something professional and watch your engagements increase.
Compelling Content
Another way to increase LinkedIn engagement is to create and upload compelling content. There are three things that your content on LinkedIn should accomplish. They include:
Communicate your brand value and story with clarity.
Make use of relevant keywords so that you show up in search results.
Provide value to your followers or readers.
With this out of the way, what is the most important content you should have on your LinkedIn profile? The first is your headline while the second is your summary. Your headline is an elevator pitch that gets visitors to your profile hooked in an instant. On the other hand, your summary states clearly your objectives and how you plan to help your audience. We understand that crafting a summary on LinkedIn can be difficult, so we have put together some tips below:
Employ simple and clear language. Leave out the acronyms and jargon.
Share testimonies about how you help customers.
State clearly what stands your brand.
Stay away from superlatives and hype. Rather, stick with measurable achievements and facts.
Always add a "call-to-action."
Include your business contact information.
Add your website and social media links.
Before you add your website to your summary, make sure that it is responsive and user-friendly. If it doesn't meet these standards, it may reduce your credibility which will affect patronage.
Proofread Every Post
Again, we must reiterate the fact that LinkedIn is a professional platform. This means that everything you put up must be of the utmost quality to attract LinkedIn engagement. You must establish credibility with every post.
If your posts are shrouded in spelling and grammatical errors, they will dent the image you are trying to build. Once your credibility levels drop, engagement levels follow. Many users of this platform depend on their eyes alone to find mistakes. Don't fall into this error.
You can either employ a human proofreader or invest in an app. Here are some apps that you can try out:
Grammarly
WhiteSmoke
ProWritingAid
Ginger
Mobile Optimization
Ensure that your profile and all its elements look great on mobile. This includes videos and images that you post as well. Google introduced mobile-first indexing as a criterion for search results in 2018. Many people think that this only affects their websites, just so you know, it also influences your LinkedIn presence.
How come mobile optimization affects your LinkedIn posts and profile? Simple, both also rank on SERPs. So, if you want more engagements on LinkedIn, you should consider improving your mobile optimization.
Conclusion
All these tips will ensure that you increase your LinkedIn engagement. These are not all, what other strategies do you know? Above all, you should make sure that you remain consistent with your posts on LinkedIn.
Author bio:
Maria De La Pena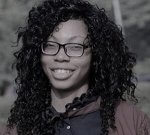 Maria is a content writer for the unlimited graphic design service Delesign with a keen interest in eCommerce and internet marketing. She is a communications graduate and understands what it takes to write persuasive copy and blog posts. Outside of work, you can find her mini-blogging about her life on social media.