Lead generation is perhaps one of the most difficult things to accomplish in social media marketing; getting followers is one thing, turning those followers into leads is another. The nature of social media is dynamic, with several things happening all at the same time and vying for the browser's attention. For this reason, one might be tempted to have an online presence that panders to the tide of the specific platform.
According to this article, 90% of marketers have seen a growth in brand awareness due to their social media marketing efforts, highlighting the importance of social media for marketers and small business owners. This means that those who are careful enough to be strategic about their online platforms and presence will get the best out of it. For this reason, this article will share five things that you or your marketing team might be overlooking, to ensure that you stay organized at work and find leads on social media.
Five things you might be overlooking on social media
Here are five things you or your marketing team might be overlooking in your social media campaign. These key factors:  followership, engagement, content, design and optimization will determine how well you are able to generate leads that can be converted into loyal customers.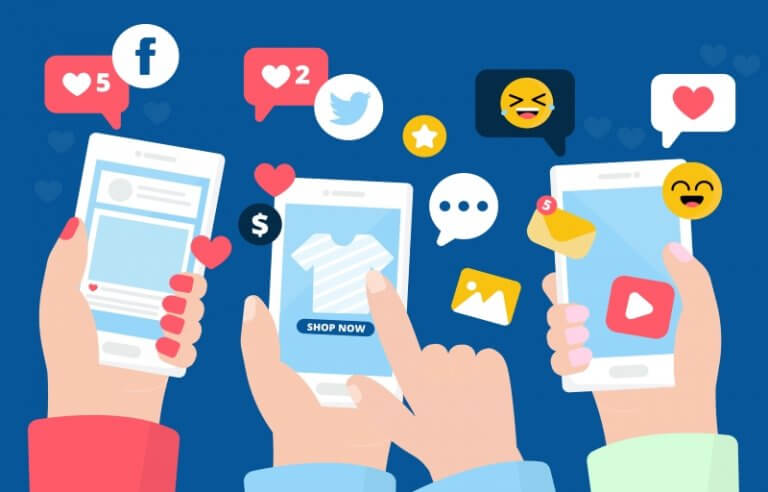 1. The right type of followers
It's unbelievable the type of pressure there is to amass followers as soon as you create your social media profile. You want the numbers to climb up rapidly and the analytics report to show that green arrow that applauds your new growth. But followership isn't always a good thing; the end goal of being on social media is not just to improve your brand reputation but to generate leads.
So, from the very first moment, you should have the right type of followers in mind. This will inform the kind of content, design, and outreach you should employ for your social media page(s). Here are some questions to ponder on:
How well can your intended audience find you on your chosen social media platform(s)?
How can you find them, if they can't find you? Are you advertising your posts?
If you're advertising your posts, have you narrowed down your audience or are you just posting to a general audience? Advertising is a good way to locate the right audience, but you must do it strategically.
What is the value of your social media followership? From the current state of your social media account, how much engagement is geared towards lead generation? Are people just randomly liking your posts or are they engaging with it. This is one of the ways to know if you're reaching the right followers.
To get deeper insights, you might want to conduct a survey, just to get a sense of what your followers are thinking about your social media account. As you ponder on these questions and determine what will make you attractive to the right followers, begin to develop a strategy that recognizes the questions above. The focus of your strategy should be on suitable content development that attracts the right followers.
2. The right type of content
As I earlier said, it's easier to post content that's in tune with popular trends, but when it comes to social media marketing, you must recognize the importance of your own unique content. This stems from a deep understanding of your target audience and what they want to see when they land on your social media page(s).
Take for instance, a jewelry retailer who often posts pictures of themselves wearing the merchandise. This is the popular thing to do, but it won't necessarily lead to lead generation. More followers will browse the page to satisfy their curiosity and dream of wearing such products, instead of thinking of why they should purchase them. A better approach for this retailer will be to post mini tutorials about how to use the products: such as what type of jewelry goes with what and how to clean and maintain these accessories. The first example inspires interest, but the second inspires intent; followers will become leads when they know the importance of a product and therefore see themselves taking advantage of it.
A guideline for posting content on social media
Is it visually appealing? Have you attached a stunning picture to go with the post?
Is it easily understandable? Eliminate jargon and spell out abbreviations.
Is it relevant to the audience? If your business is in logistics, you shouldn't be posting about recruitment. Stick to your business or relate the post to your business if it's about another industry.
Have you personalized the post? According to Accenture, 58% of consumers would switch their loyalty to a company that personalizes their experiences. In short, know what your audience wants and give it to them.
Have you proofread it for grammatical and punctuation errors?
Have you given credit where due? Always give credit if you're using any material that is not your intellectual property.
Have you encouraged your audience to share the post? Let your followership work for you!
Are videos part of your social media content? According to this research, brands are increasingly using videos to promote their business, videos with longer descriptions perform better, and only 12% of brands go live.
As you begin to post the right content, the right followers will find you and ultimately become leads.
3. The right type of engagement
Engagement is important in social media marketing. It does not tell only the algorithm that your post is important, but it is also indicative of the right kind of followership and content—your posts are delivering value for time.
But sometimes the engagement you're getting isn't necessarily what you need. Here's a list of unhelpful engagement types:
More likes or favorites than comments.
No comments.
A sudden drop in your data points.
Few post shares.
Insufficient number of clicks on call to action, e.g. website links, learn more buttons, subscribe icons, etc.
You need people to engage, it's part of what makes them leads. The key to driving engagement is ensuring that your content is beneficial and unforgettable. If you've had some success with engagement, you might want to analyze the type of content you published and why your audience loved it so much. If you have not achieved adequate success with your posts, you'll also want to find out why. In a lot of cases, it usually boils down to these things:
You're saying the right thing the wrong way; your content does not inspire engagement.
You're not speaking the language of your target audience.
You're not asking questions or requesting feedback.
The look and feel of your social media page is dull or inappropriate – your color scheme is just wrong for your business. Take for instance a men's skincare business using bright colors like lime green and pink, or a lifestyle company using dull colors like black and cobalt blue.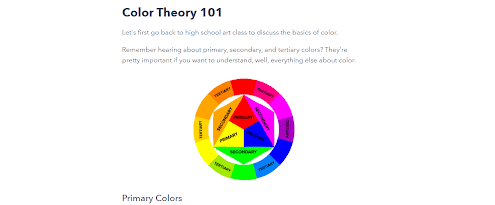 How to use the right color theme for your business
It's so important to make sure that you're using the right color scheme for your business and social media pages. It's the first thing visitors will see, even before they interact with your posts. So, you must ensure that you're making a good first impression. Keep a clean page, avoid cluttering your pages with overlarge, busy designs that can be off-putting. Have a strategy for picture placements; order is attractive.
Tips to improve your color theme and design
Find out what's obtainable in your industry and develop something similar—not a copycat.
Use legible fonts, audiences need to be able to read what you're posting. Keep font usage to a minimum of three, it gets confusing when there are more.
Use animations to spice up your post—video posts attract a higher engagement rate.
Be aware of the tone of the post and let it reflect in your design. E.g. use fun/happy images if you're advertising a children's event or beach party.
4. Your page/account info
Remember business cards and how it told you everything you needed to know about a person? Well, that's what the account info section on your social media account is and more. Help visitors to know what you're about and fill in all the details that will help them to know you better. Visitors should have an adequate knowledge of your business and services within a few minutes of browsing your page.
Note that some visitors will stumble on your page in search of a product or service. Be sure to convince them that you're a contender for their business, by showing them that you're authentic and capable of delivering quality. These things are essential on your social media pages—especially Facebook, Instagram, and WhatsApp:
Your website link.
Contact information: phone number, location (aided by Google Maps), and email address.
A meaningful sentence detailing what your business is about.
Your services, rates, and delivery times.
A catalog featuring stunning pictures of your best products and services.
Your business hours.
Reviews: Get satisfied customers to write wonderful reviews about your products and customer service. These reviews are a signpost to let visitors know that your business can be trusted.
Create a short video to let your visitors know what your business is about and what services you offer. This is a smarter, faster way to tell your visitors about your business. Alternatively, you can create stories and add them to your highlights on Instagram (A Global Web Index report shows that 21% of users created or watched a story on Facebook and 27% did so on Instagram).
If your page is new, create a "get to know us" live event in which visitors can ask questions about your business. This is a great way to drive engagement and get the right followers to follow (or subscribe to) your page.
Take advantage of Facebook buttons
According to the report by Global Web Index, 85% of internet users (excluding China) are Facebook users. Therefore, it's safe to say that Facebook is perhaps the best place for consumers to find out about new products and services. So, make sure that your visitors are equipped with the right buttons to interact with your business when they land on your Facebook page.
Send message: If the point is to generate leads, then surely, they should be able to reach you. It doesn't matter if they're asking you information that's already on the page. What matters is that you're showing your business is accessible.
Follow: Help visitors to easily follow your page so that they can see your posts and take the step towards patronizing your business.
Call Now: Use this button to urge leads to get in touch immediately. You can link the button to your call center.
Book Now or Shop Now: Why should visitors wait any longer? Help them to purchase your services without delay. You can link this button to your webstore where payments can be made seamlessly.
5. Optimization
Make the most of the content on your page/account/handle to increase visibility. To do this, you need to signal the algorithm with the right words and symbols to rank your account highly. I often see businesses neglecting this important step that will spotlight their accounts. The most competent businesses aren't often highly ranked in search engines, so if you think that your business deserves that top spot, optimize your social media accounts. All it takes is a working knowledge of SEO (search engine optimization), time, effort, and sheer determination—optimization doesn't yield results overnight.
How to optimize your social media accounts
Use hashtags: This cannot be overemphasized. As much as it lies within your power, don't post without using the right hashtags that will help browsers with search intent to easily find your business on whatever platform you're on. Research popular hashtags and select the ones with a fair amount of volume, which you can easily rank for.
Use the right keywords: Let's assume that you are posting something about remote work and time, a good phrase to use would be "time management", instead of "managing time". Another example: "how to increase workplace productivity" instead of "increasing productiveness at work". The key to using the right keywords is to think of the words visitors would type in a search bar. Use these keywords even in your page info. What you want to do is create several optimized spots within your account that triggers the algorithm to deem your account worthy of top placement.
Put links to other social media pages and your website: Remember you're creating a pattern for the algorithm to recognize. Ensure that your website link is always on your social media pages. It directs leads to more content on your website and gives your social media account credibility.
Final thoughts
The little, important things are often the most overlooked. This is why it's important to create a content strategy to stay on top of your social media marketing efforts. Keep a schedule and follow it, so that you're up to date with your deliverables and constantly generating leads for your business. You should also have scheduled accounts reviews to ensure that all information is accurate, and every link or button goes where it should.
The key to taking note of the little things that increase lead generation on social media is consistency. Make sure you're consistent, the hard work will pay off eventually.
Author bio:
Nikola Baldikov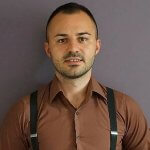 Nikola Baldikov is a Digital Marketing Manager at Brosix, specializing in SAAS marketing, SEO, and outreach strategies. Besides his passion for digital marketing, he is an avid fan of football and loves to dance. Connect with him on LinkedIn or Twitter at @baldikovn.