They say the habilitation of sales is a perplexing territory.
Ruling the roost of automation for years, people often found their sense of trust in emails to generate leads, drives sales and maximize customer engagement.
Well, all that now is a tale of the past.
With the steady emergence of social media and subsequent gripping over almost everything, email was reduced from being a champion to a mere competitor. With social selling outperforming emails in multiple ways, things have taken a solemn turn for marketers and organizations alike.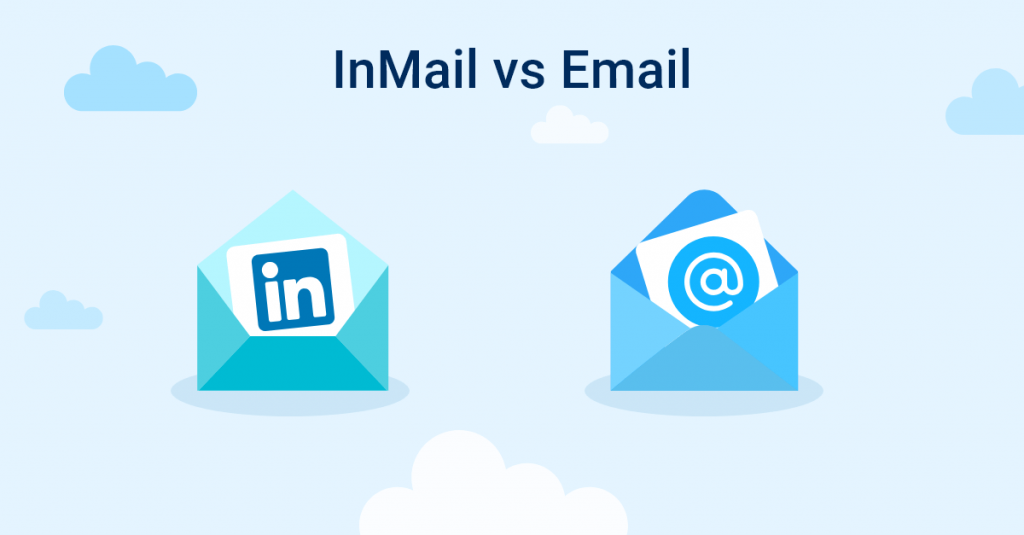 There is no denying how people like to think of their social media profiles as their public presence. In all probability, they would like strangers to see them the very same way, and form a connection. This is distinctly true for a platform like LinkedIn.
Taking a drift from cold emails and phone calls, LinkedIn users are more oriented towards forming a connection, hoping for a business opportunity. In other words, anyone who doesn't want to connect with new businesses or people wouldn't care about being on LinkedIn. This is exactly what makes a LinkedIn Outreach tool more exclusive and certainly powerful compared to traditional email outreach.
With 80% of B2B leads generated on LinkedIn, its vitality cannot possibly be undermined.
By all means, LinkedIn outreach is designed to foster relationships by acquiring new connections. Now, here's the tricky part. While the majority of connections are pretty open about being approached, one still needs to do it the right way. With a balanced and functional LinkedIn automation tool, you should be able to target your desired leads with the choicest content and a riveting message. Besides, it will also buy you more leverage in terms of nurturing your leads as sales reps can converse more to seal the deal. 
In this post, we mull over email and a LinkedIn outreach program, their differences, what's good and what's not, and everything else that matters.
It's all about being warm and versatile
Email automation brought about a fresh lease of air to the scenario where sales reps would pick up their receiver and dial a cold call.
It is the targeted automation approach of emails that made it to the first choice of marketers to track and act along with a specific range of demographics. Besides, emails also enables a prospect to find its right position within the sales funnel. With easy tracking of open and reply rates, one is better suited at simultaneously generating leads and consulting metrics to augment their sales strategy.
However, there's one glitch that takes away the delight.
Emails are prone to be spammy.
It's only natural that nobody likes a call or text from a total stranger trying to sell you their goods. This is indeed the reverse psychology that LinkedIn Outreach banks on. It's all about how one is perceived by the other. It's for no reason that LinkedIn invitations are called "requests" to connect. Email outreach, in comparison, falls in the category of unsolicited emails, perceived as a means to breach privacy.
A LinkedIn connection always awaits to hear from another. That's why they are there in the first place. Strangers are more than welcome to take the first step and introduce themselves with a personal touch, compared to creepy email which one might ignore right away.
Laws of attraction revisited
Business owners deal with email mayhem every day. A lot of emails are deleted without even being opened in the first place. An email outreach only adds to the already sad situation and brings no good to your business.
In the case of LinkedIn, the notification system is what makes it different. Linked members receive push notifications, and if subscribed, an email as well. Such a design enhances the chances of interaction and triggers social look-backs which are always a good thing, as it turns your LinkedIn profile into a landing page that attracts and converts.
What's more, if your request gets turned down, know for sure that they have paid enough attention to know who you are. This should add to your visibility stats right across the board.
Get them on their active toes
People tend to check their inboxes too frequently. However, a majority of the time they are looking to clear the clutter by deleting unwanted solicited emails and reorganizing them to function better. That puts an email outreach plan in a tight spot. With 80% of emails being deleted without being opened, it's always a hit or a miss. On the other hand, LinkedIn is one such platform where people spend time to network for their next big job or business opportunity. In other words, they are actively looking to read through meaningful posts. For any B2B organization, it's no less than a gold mine. LinkedIn has over 660 million users, out of which 40% are active.
Reportedly, more than 60 million users are influencers at a senior level and another 40 million are decision-makers. With the best LinkedIn outreach program, you have a killer shot at gunning down the biggies in their most active time of the day. What more could you possibly ask for?
A resourceful, wholesome approach to B2B networking
The crux of running a successful B2B marketing strategy lies in knowing your target audience inside out.
A platform like LinkedIn widens your scope to do better with customer insights. Compared to email outreach, LinkedIn automation makes way for customer insights that go way beyond tracking just email open and reply rates.
As a B2B person, you are at full liberty to explore the avenues of marketing with variable content that a potential customer prefers to read and spend time on. When you run the math across the kind of posts a prospect likes, the people they follow, and the feedback they leave on your content, it puts you in the right alley to redirect your LinkedIn automation tool, beginning with personalized invitations and effective content.
Remember, LinkedIn members are more likely to connect and engage in a business opportunity with people they encounter on the same platform. Hence, using LinkedIn automation software amplifies your lead generating efforts to a 24/7 operation. The more the engagement, the double the chances of turning a lead into a prospect. Such an impact can seldom be achieved by a traditional email outreach program.
With more than 60 percent of B2B businesses turning leads to customers across LinkedIn, there is no denying a LinkedIn outreach tool is a must-have accessory to impact one's B2B efforts.
More than that one out of three B2B marketers vouch for LinkedIn automation to gain an advantage over a prospect. That is almost three times more than Twitter, close to twenty times more than Instagram, and even four times more than Facebook.
Getting the perspective right
It would be rather too harsh to call upon the end of email outreach, given the number of drawbacks it carries. It would be more apt to conclude that emails do exist and will continue to do so for times to come.
However, when it comes to making an impact, foresee a business opportunity, and play your cards best, a platform like LinkedIn does the job better. By all means, using a LinkedIn automation tool one can take their B2B game up a notch, like nothing else in comparison.
Now that you know the basics right, it's time to put them to action and get going.
Introducing LeadConnect, an innovative and functional automation tool that brings forth the best of marketing efforts. Not just point black automation but one that's laced with multiple personalized follow-ups and easy sync to HubSpot for effective nurturing and management of leads.