As a B2B entrepreneur, the most common question is 'How do I increase my B2B leads?' The number one reason you cannot sell the product is that you don't know how to sell them properly.
Merely creating a website and hiring a copywriter to make a copy won't turn your visitors into leads. Almost 80% of your website traffic will be unique, which means once your visitors leave the website, you have lost the opportunity to capture their attention.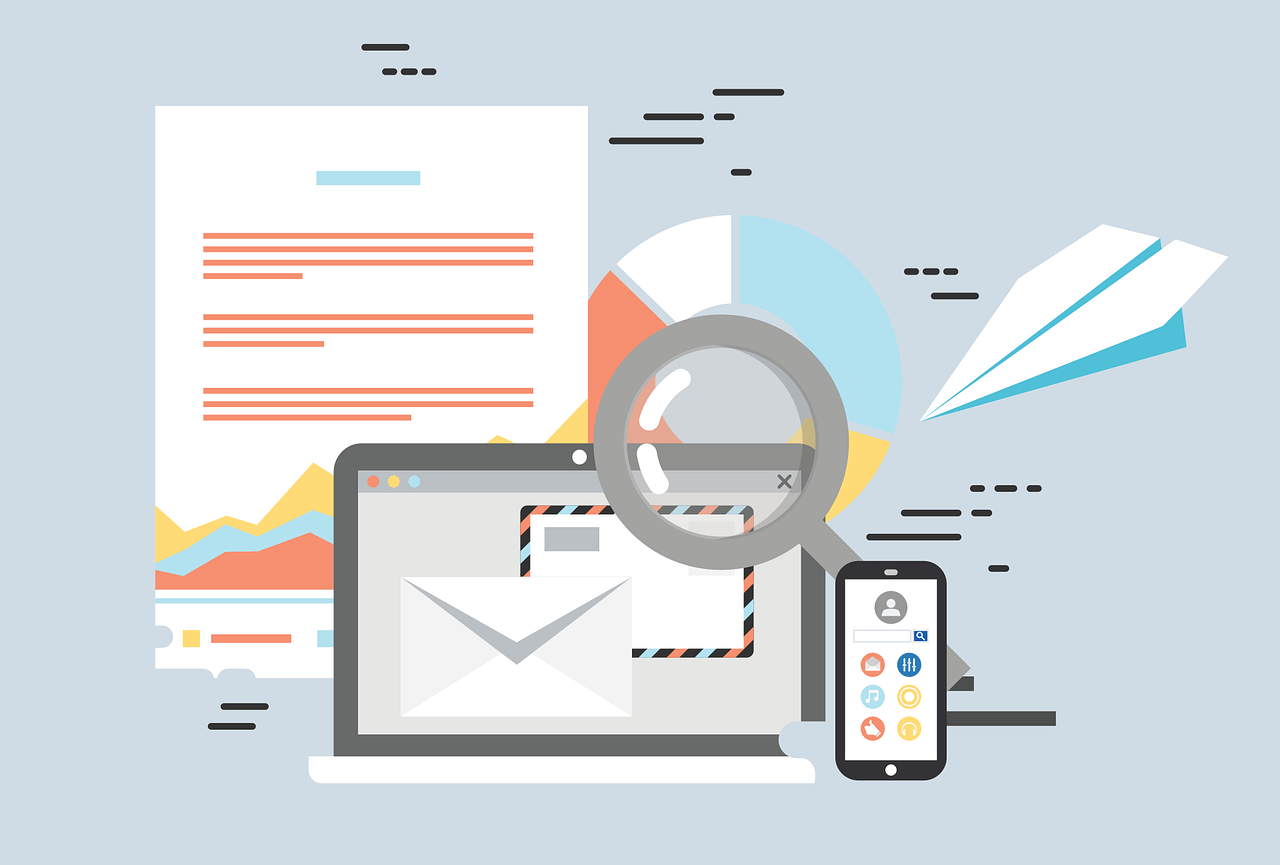 Once your target audience lands on your copy or website, there should be clear instructions mapped out to help your visitors take appropriate action.
For example, if you want them to sign up for your newsletter, ask them directly.
Here's the example of newsletter sign up of Convert kit, an email marketing service provider.
Know that there are tons of competitors out there trying their best to grab the leads, and if you are leaving it to your web copy to convert your visitors into leads, then I am sorry to deliver bad news, but you are wasting the opportunity, time and money.
Table of Contents
The structure of a primary sales funnel
Step 1: Map out the buyer's journey
Step 2: Creation of useful content
Step 3: Driving the traffic to your content
Step 4: Create an irresistible offer
Step 5: Build trust and authority
What is the B2B lead generation process? How is it different from B2C?
B2B lead generation is different from B2C in many ways. In B2C, most customers make the buying decision and have buying power. But in B2B, you will notice that not everyone has buying power, and only the company's top executives will have the most say in purchasing decisions.
As compared to B2C customers, B2B customers have more knowledge about the industry and products. The Purchasing power of B2B customers is very high as compared to B2C. Hence many people are involved in making the buying decision, and it takes a longer time to commit or make a purchase.
The costlier the product or service, the more time it takes to decide to purchase it, and hence, for this reason, the B2B sales cycle is longer than B2C.
One example of B2B is buying the training software for your employees. This software doesn't come cheap and is affordable to only B2B owners.
On the other hand, if a person buys a simple book or a product from Amazon, he will accept it instantly cause the price is low. It is B2C in a nutshell.
What is the Sales funnel?
Sales funnel is a proven tactic to convert the visitors into the lead by mapping their journey from start to end. Sales funnels differ from business to business. A company selling software products won't have the same sales funnel as a company selling physical products.
The million-dollar question is 'Is the sales funnel dead?'
Good news is Sales funnels are not dead. But here is the bad news, the ways of executing sales are dead. What worked years ago won't work now. Sales funnels in the recent decade have undergone tremendous change.
Sales will keep your sales processes organized so that you are not spreading out too thin.
The structure of a primary sales funnel is described below:
The direct sales funnel to follow the straightforward yet practical AIDA approach.
A- Attention
I- Interest
D- Desire
A- Action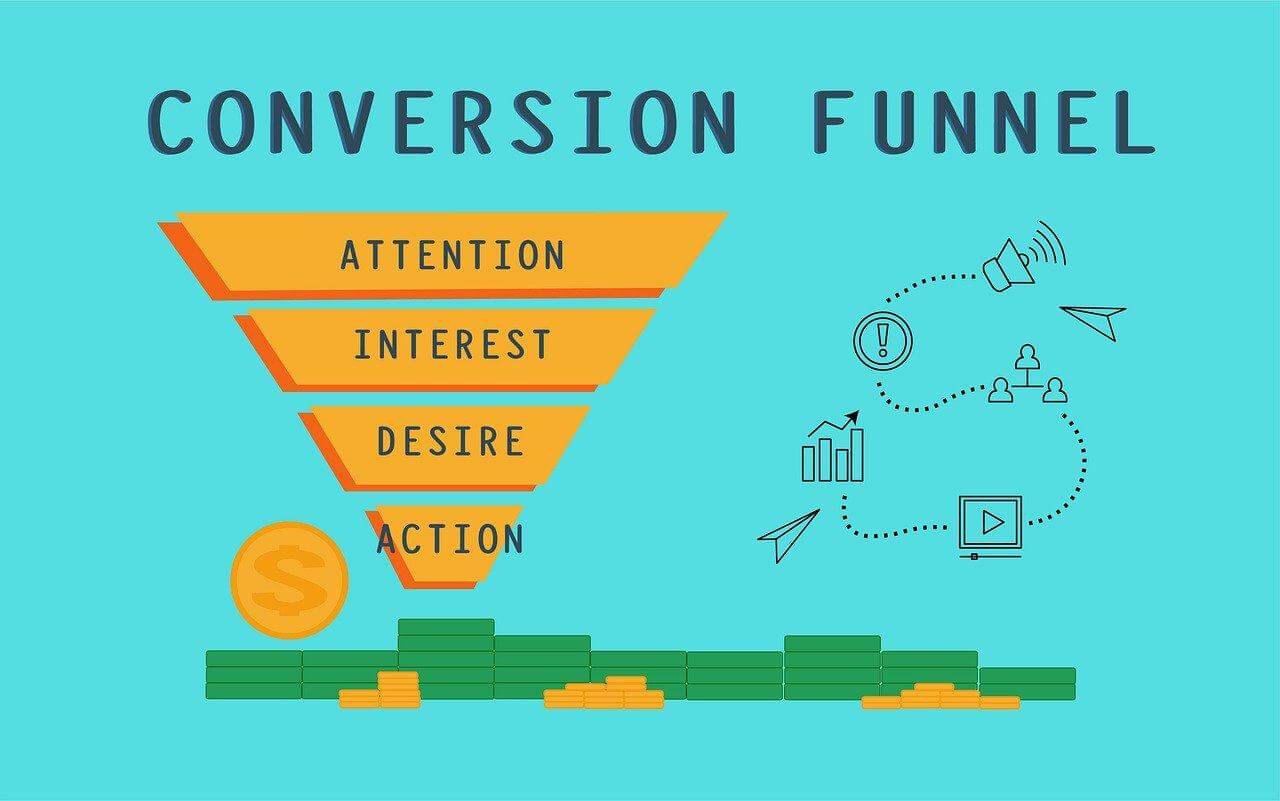 Attention
This is the topmost and the widest part of your sales funnel. This is the entry point through which targeted B2B leads enter your sales funnel.
This stage is all about creating awareness regarding your brand. It can be anything ranging from an advertisement, a social media post, your website or blog, or a referral from your users.
Generation of traffic interested in your business should be the priority. One of the best ways to grab your target audience's attention is by 'Content Marketing.'
Below we have listed ways to gain your targeted audience's attention by the power of Content Marketing.
Blog – Many people face the problem; their first go-to option is to search for solutions on the internet. You can create a well-written blog post on targeting their situation and giving them complete solutions.
Videos- Not everyone loves reading or can understand written content correctly. Many people need to see how things are done practically, and that's where the videos come in. YouTube receives the most traffic after Google. Top brands like Hubspot, Ahrefs utilize YouTube for B2B lead generation.
Social Media: The popularity of social media has exploded in the last decade. 82% of marketers say they use LinkedIn for B2B lead generation. You can automate the LinkedIn outreach campaign using tool Linked Fusion.
Check out top tips to skyrocket your B2B leads generation using LinkedIn.
You can now re-target people who are interested in your product via ads.
Interest
When your B2B leads reach this funnel stage, they review products, do comparison shopping, and think over their options. At this point, they want to know more about your ideas, concern, or question. This is your opportunity to make them interested in your brand or business.
Desire
At this stage, your leads are thinking of buying decisions. They have expressed a desire to buy. They might have shortlisted two or three products they are interested in- hopefully including you.
It is time you need to swoop right and provide your irresistible offer. You might offer a free setup service, A huge discount or any other offer which they might not be able to resist.
Action
This is the last part and the narrowest of the sales funnel. At this stage, your leads take action. They have decided that your product or services might help them solve their problems, and now they are ready to take action. They purchase your products or services and become a part of your business ecosystem.
However, just because your lead reached the bottom of the funnel does not mean your work is over. You need to convert one purchase to another, meaning customer retention should be your priority.
Many businesses will tell you that it is much easier to sell to the customers who have already purchased from you in the past or have used your services to bring in new customers.
Nurturing your leads is necessary for them to become loyal customers.
Best B2B Lead generation funnel example:
Drift, the live chat service provider, has one of the top-performing B2B lead generation funnels.
A clean and straightforward home page displaying clear calls to action helps visitors take steps quickly.
Live chat to help connect with visitors directly from the websites and answer their questions.
Displaying the list of top brands using their services helps in building trust.
A clear and simple sign-in form takes out any complexities that can create hurdles in getting information from your leads.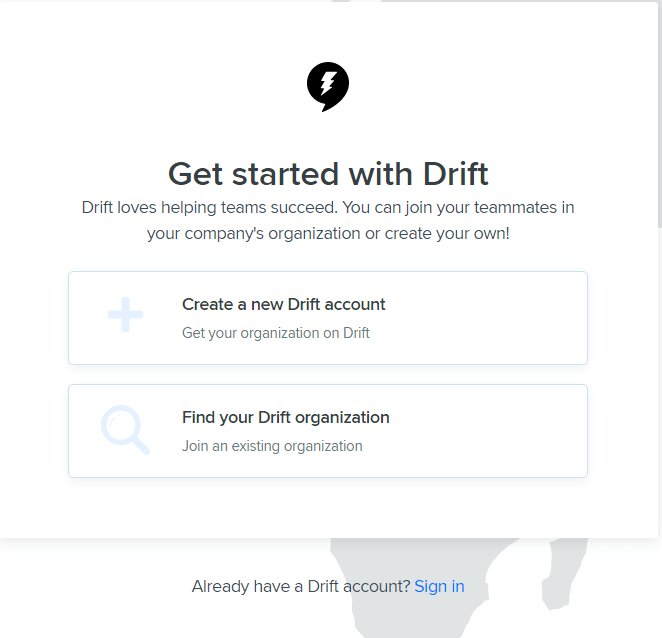 Why do Drift's B2B lead generation funnel work?
Drift only asks for a business email address to get started immediately. No long forms to begin using the services.
Unlike many brands that offer free trials, Drift offers a forever open plan to use. For some smaller businesses, they might never need to pay for using Drift. Other companies might try their free version and pay for additional services as they move down the funnel.
How to build a B2B lead generation funnel from scratch will generate leads for your business?
Step 1: Map out the buyer's journey before you create your funnel.
Before you start creating your funnel, map out the entire sales process. It is one of the most critical factors in setting up a successful B2B lead generation funnel, and many B2B entrepreneurs neglect it.
These questions to understand how to understand your ideal customer's persona.
If you have no idea of how and when to sell to your prospect, you will be wiggling around and might lose your leads. Remember that B2B leads don't have much time in their hand, unlike B2C leads. Know when and how to take action appropriately to help your leads move down the funnel.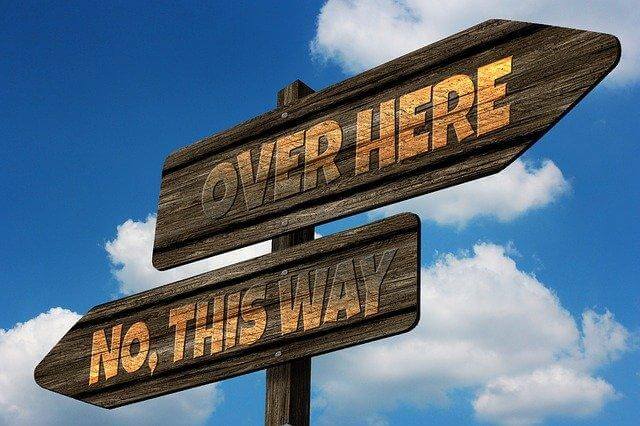 Step 2: Creation of useful and interactive content
'Once you have mapped out the buyer's journey.' It's time to create great content.
Content can be like a written blog post, social media post, emails, videos, etc., but it should be useful and engaging.
Create content that will target the exact problems of your target audience and provide them with solutions. You can give the helpful content in the form of a guide, step by step instructions videos, and many others.
Useful content that will help users solve their problem will help in your B2B lead generation process.
Step 3: Driving the traffic to your content
In step 2, you created great content. But none of that will be useful if nobody can see it. Drive traffic to your content using the following.
1. SEO
Optimizing your search engines' content is the best way to generate a regular stream of traffic for free.
You must have an SEO strategy that will target the keywords your audience are searching for.
2. Email Marketing
Email marketing has the highest ROI among all the other types of marketing. It is the most effective way to promote your company's content.
According to the survey, Professionals on average check their mail 15 times a day. Unlike social media, where your content can get lost in the sea of other posts, emails have a significant advantage. Most emails are directly visible, and hence fewer chances of getting lost.
To market your prospects by email, you need to get them to subscribe to your newsletter. The best way to get your leads to give their email address is an irresistible offer. Offer them something for free in exchange for their email address and name.
3. Social Media
The popularity of social media has exploded in the last decade. People open their social Media several times a day.
LinkedIn is the most preferred social media platform for B2B lead generation. Around 82% of B2B marketers use LinkedIn for B2B lead generation.
You can now automate your B2B lead generation process with our LinkedIn outreach.
One example of B2B lead generation social media campaigns was Shopify's" Start a T-shirt business under 10 minutes. The three-minute video featured on Facebook got over 1 million views, and many people who watched it signed up for Shopify's free trial.
4. Paid Ads
Unlike SEO, where getting traffic can take an extended period, Paid ads provide an instant supply of traffic. You can create a marketing campaign targeting them and send them to your landing page.
Step 4: Create an irresistible offer
Now, you have a substantial amount of traffic coming to your website or landing page. It is not all over. At this stage, you need to hook them by giving an irresistible offer and get their email address and name.
One of the most critical mistakes many B2B entrepreneurs make is asking for too much? Think of it this way. Why will your audience give you their location, mobile number, country, etc., to random strangers?
When starting, ask only for minimal information like email. Other useful information is taken as we move down your B2B lead generation funnel.
Step 5: Build trust and authority by providing value
For people to buy from you, they need first to trust you. In the above step, you provided them with an irresistible offer. Now it's time to provide more value so that they can move down the funnel.
You can do this by creating an email sequence crafted to capture their attention. Use the below tips to make email sequences.
Email #1
In this email, you will welcome your prospect and link to your free offer. Introduce your business in detail. List the most important benefits of your products or service and explain how they can achieve the desired results by using them.
Email #2
In this email, talk about how the most significant challenge they are facing currently.Talk about how hard it is to achieve desired results and provide them with answers on how you can solve their problems. Introduce your paid offer here but do not try to sell hard.
Email #3
Success stories of past clients using your products or personal accounts. Provide testimonials from the top brands using your products or services and how they achieved the desired result. It will increase their trust in your brand.
Email #4
Tell the big benefit #1 they will have by using your products or services. Please answer the question related to the challenges they might be facing in their business. Note that this email is not about your paid offer. It is about 'them.'
Email #5
This email provides the 2nd most significant benefit your products can offer them. Help them find the solutions for their question. And schedule a personal call with them to know more about their requirements.
Expert tip: Instead of trying them immediately, use an appointment scheduling calendar in your emails., This way they have the freedom to choose their own timing. This is very helpful especially if your prospects are living in another time zone.
Step 6: Close the deal
Congratulations on reaching this last step. It is the most awaited moment in the life of a salesperson. In the above steps, you have created interactive content for the target audience, driven traffic to it, built trust and authority, and ultimately got on a consultation call with your lead.
In this step, your customers are fully aware that your business services or products can help them achieve desired results and that they want to go ahead and make purchases.
So, What are you waiting for? Go ahead and close the deal.
You must take extra caution here. Know that your product cannot fit everybody's needs. Before closing the deal, you need to be sure that your prospect is happy with your product.
Expert Tips for crafting a perfect B2B lead generation funnel strategy
Research the entry point
Unlike B2C customers where you only have to impress one person, Large businesses have many variables involved. You have to impress the organization as a whole. Hence know how you will enter your prospective company.
It can be the managing director or any other person at a higher executive level. Start a conversation with them. Remember only to target people who have the specific buying power or decision-making power. Maintaining the balance and targeting the correct entry point is very crucial.
Providing real value
A doctor cannot provide the right medicine if he doesn't know the symptom of your health problems. Similarly, you cannot provide the solutions when you don't see the root of the issues.
Before you proceed with your B2B lead generation process , know what challenges your target customers are facing. Research them thoroughly to know how to provide the solutions that will make your prospect's make their lives easier.
Always ask questions like;
Can your product or services provide them with solutions that will make their business processes easier to manage?
Is your product/service adding value to their business?
Don't try to close.
The temptation of closing the sale as soon as possible can be powerful. Don't be pushy. Avoid hard-selling to your leads at any cost. It is a turn off for many customers.
Always think of the long term when it comes to closing the sale. Recurring revenue is significant for B2B business. Hence, it is better to sell to a happy customer than to sell to unsatisfied customers to find them cancelling after a few months.
Do not abandon cold leads.
Sales cycles in B2B are much longer than those of B2C. Chances are your leads won't make a buying decision until next year or so. Please don't be frustrated and keep nurturing them. Check them from time to time to check-in and know-how their situations have evolved from the last conversation.
Key takeaways.
B2B lead generation can be a daunting task, but you can manage to gain quality leads with proper strategy and implementation, bringing in recurring revenues every month.
The lesson to learn here is that not every lead is suitable for your business. Trying to sell everyone will only cause you more harm than good in the long term. Sales will help you create a path for your prospect to follow. It will also allow you to organize your processes.
Follow the above tips to skyrocket your B2B lead generation and let us know if you have any queries.