AI is a term that backs up a range of technologies – some of which you might have heard of, such as machine learning, natural language processing, and computer vision. As many are aware, Artificial Intelligence will come around to change lead generation along with conversion. In its process, AI will have a beneficial and transformative impact on careers and companies.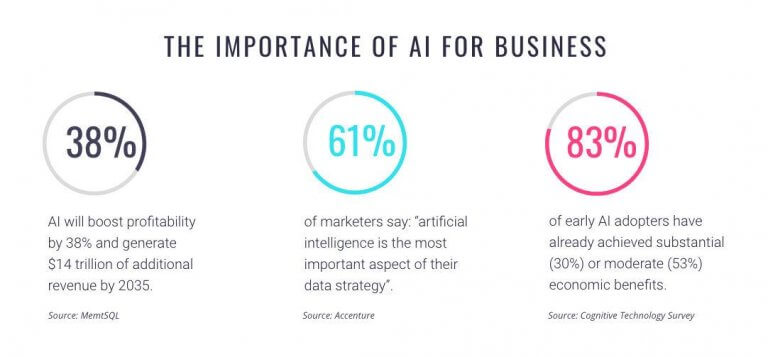 McKinsey predicts $2.6 trillion business value to be unlocked in the following years in sales and marketing. This opens up opportunities for marketers to explore AI to accelerate their careers and companies by creating competitive advantages through AI – especially, in the case of lead generation and conversion.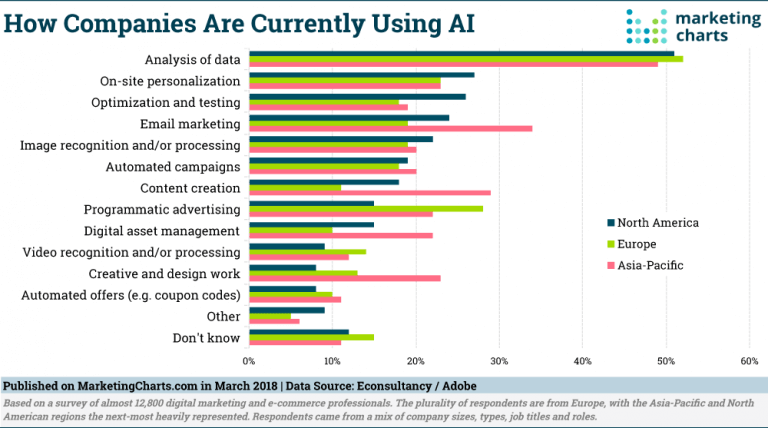 If you're looking for ways to better generate, qualify, or make the lead conversion, chances are, AI is the perfect piece to help. Stick around and learn how AI will rule and help transform your lead generation plus conversion. Here are 5 ways!
1. Gaining Key-insight on Leads
Despite having a clear picture of the best leads or targets of your company, it's difficult to analyze huge sets of data on leads, no matter the amount of insight you may have regarding the market. After all, you're only human.
But Artificial Intelligence as the name suggests isn't and it can help you understand the existing leads/prospective customers much better. AI transcends in eliciting insights from tons of data, hence, with the correct datasets, it can summon plenty of conclusions.
Think about the various places potential customers acquire data from your CRM tools, marketing automation system, e-commerce stores, social media, website analytics, and more. Today, the AI system exists to work with these datasets to extract insights into your leads.
For instance, you may already have an enormous lead database in place but zero effective lead scoring. With AI, it will be able to analyze previous lead behavior and inform on which leads to fixate on, and with the correct data and system, machines might help better understand the market you cater to.
Salesforce is a top player in space and Einstein, the company's AI automatically focuses on leads regarding sales reps and makes close predictions.
2. Building Lead Database
There are powerful AI tools that can assist in finding more leads based on information about current leads. Once again, this is the part where an AI's ability to analyze large datasets becomes useful.
There are AI systems that can observe your current customers and leads through data from systems such as marketing automation software and then weigh it out against other databases to look for the best buyers in your particular market.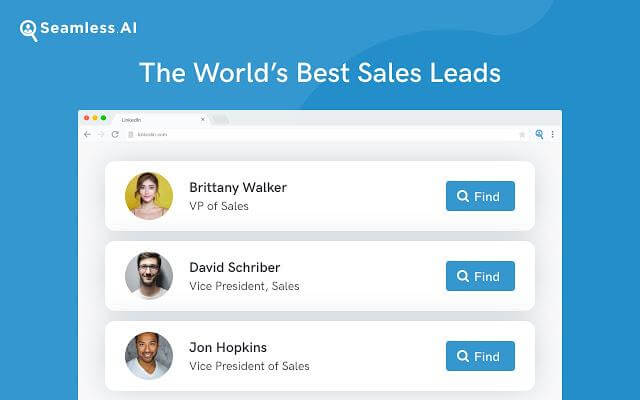 One example is Seamless.AI, a company that makes use of AI to validate contact information on leads to utilize search criteria to spot an entire addressable market within seconds. In practice, this would mean brands can single out a list of targeted companies to prospect and load those companies into AI-powered tools such as Seamless.AI. Within minutes, the tool will administer verified email addresses of each company's prospects, thus creating an instant contact list.
3. Lead Nurturing
The majority of people that visit your site don't make purchases the first time around. Marketers are aware of how average prospects that visit sites will view the products multiple times before sealing the deal. This is exactly why lead nurturing is vital, it means contacting leads with offers, follow-up sequences, and additional information with the hope that the prospect will eventually turn into a lead and then a customer. Before the AI-introduction, lead nurturing was achieved through email segmentation, preset email messages, and manual prospect messaging as well. Due to its personal touch, it's enticing enough to consider lead nurturing better in the hands of humans. But a deeper analysis of the situation proves otherwise. About 59% of Americans consider receiving coupons/special offers via chatbot, an AI software application. Lead nurturing often depends on sending the right offers at the correct time.
As people increasingly become comfortable with receiving coupons/offers from chatbots, utilizing them won't hurt your business. In fact, it will end up doing the opposite. Even, in the case of customer retention (nurturing customers), chatbots take the win against apps.
The average retention percentage with bots after a month was 40-60%. The reason behind this is, chatbots are known to make quick responses and send messages on time, making them great candidates for nurturing leads and retaining customers.
4. Data on Prospect
In marketing, data is extremely valuable, and digital marketers are left hopeless without meaningful data. To run validated tests, running tests on prospects/customers through A/B testing is great, if not the best way. And with the acceleration of AI and chatbots, it becomes more possible. Botanalytics specializes in administering meaningful chatbot data on marketer's desires. Another thing about chatbots is, bots come with tons of conversions and each is considered a data piece.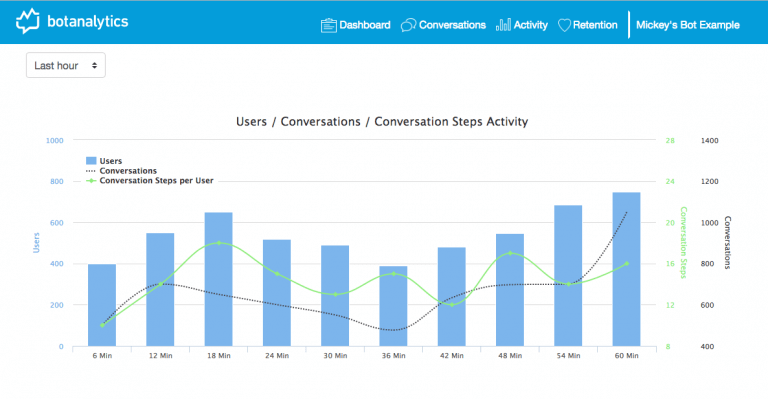 Take, for instance, Celebstyle, the shopping bot that allows users to steal any celebrity's style. Every customer that picks a celebrity and purchases a clothing item is representing a data piece. This way, bots provide a tremendous amount of data by funneling meaningful stats into an analytics tool or spreadsheet.
5. Sales Pipeline Quality
Artificial Intelligence is also beneficial for improving the overall pipeline quality, all thanks to AI's predictive power. It can inform marketing and sales experts on actions that work best while shedding light on effective strategies. The result is a much more effective and efficient marketing & sales pipeline, meaning increased revenue along with a reduced cost. Gong.io is one example that uses Artificial Intelligence to do this. It makes use of AI to evaluate sales conversations and unearth what exactly moves the pipeline forward.
Bottom Line
AI adoption in marketing & sales is only the beginning. While AI-powered solutions are not the only method available for lead connection, they help a lot with acquisition processes and streamlining lead communication.
If you're hung up on the cost or possible implications of AI, throw it away. AI can open up a beneficial channel of communication to sales & marketing, so, if you're not making use of it for lead generation/conversion purposes, you're most likely falling behind. Besides, it's crucial for businesses to make use of all available technology to boost visibility.
Author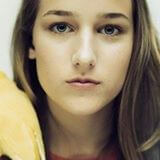 My name is Lauren Williams, currently working as an SMM at MedicoReach. I have been working in the B2B industry for a decade now. Through my blogs, I keep the industry updated on the latest trends, development, and advances across various segments.